With our extensive history and experience, Surteco Australia knows that our customers prefer to get everything they need with minimal fuss in the one spot, that's why we're a one-stop-shop for all of your consumable needs. From our wide range of adhesives to our solvents and release agents, we sell all of the accompaniments to ensure you produce the best product possible for your customers. Contact us for more information on our comprehensive catalogue of available items.
Visit our Webshop Product Accessories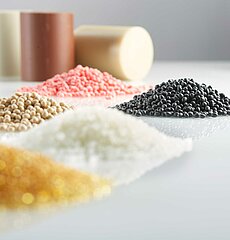 Adhesives
At Surteco Australia we offer a wide range of adhesives to suit all of our customers' requirements. If you need hotmelts for edgebanding, PVAc for pressing and postforming or dispersions for membrane pressing – we have a product to fit your special needs. Our offer includes but is not limited to:
Hotmelt adhesives which can be used to bond every kind of edgebanding including ABS, PVC, 3D, melamine and veneer.
Water based adhesives that are used in post-forming machines and flat presses to bond HPL or CPL panels.
PUR or Polyurethane includes several distinctly different adhesive types just like hot melt or liquid adhesive, and is also very versatile.
PUR Dispersions which are used in a wide range of applications. The minimum temperature of materials, adhesive and ambient air should be at least 15°C.
Primer which is applied to one material to enable it to bond to another material. Surteco primers are suitable for a wide variety of applications including edgebanding, PVC foils, timber and veneer.
Talk to us about technical data, storage information, safety classifications and chemical compositions of our range of adhesives.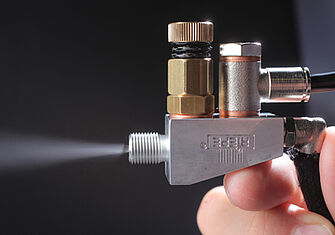 Release and cleaning agents
Glue residue squeezed out after the application of plastic or veneer edging material spoils the appearance of furniture parts. This glue residue quickly adheres to the workpiece and its removal requires time-consuming manual work.
The attachment of Riepe release agent and cleaning agent spraying units guarantees a workpiece edge which is free of excess glue.
Design
Design quality demands expectations
That means that we are committed to design expertise and work towards it every day, to always be able to offer you the most relevant new designs.