Decor variants
Always the right design
Every piece of furniture has its own character and every interior design concept has special requirements. This is why we offer you the utmost in variety: our range currently features 30,000 different decor variants globally, matched perfectly to the collections of the largest panel manufacturers. Additionally, we have a selection of individual designs that we expand each year by up to 2,000 new additions. From wood to metallic look, uni-colour or multi-coloured; with our high-precision printing technology, we create premium plastic edges and emboss a wide range of textures directly into the plastic. Our 3D edges are unique, which achieve a true three-dimensional look through special colour and contrast brilliance.
Benefits at a glance:
High-quality printing technology
Embossed textures for a tactile surface
Plastic always dyed through and colour-coordinated
High-quality pigments for the most demanding requirements
Suitable for any panel template
Innovative product developments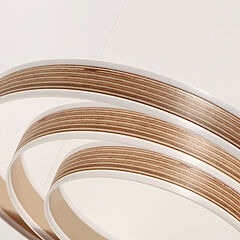 Multiplex
The natural colouring and the special feel make it a classic amongst the varieties of contrast edges. We offer tried-and-tested wood looks and modern variations such as combinations with metallic. Suitable for 3D, ABS, PVC and PP edges.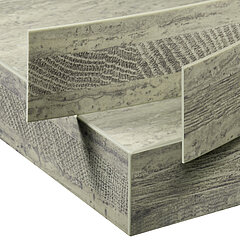 Core-Design
Our special digital printing process makes it possible to apply two decors to one edge. For example, the decor of the niche rear wall or the kitchen front can be incorporated as the core in the worktop. Suitable for PP and ABS edges.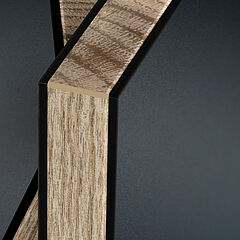 Compact-Style
The combination of a unicolour front with edges in natural layer optics simulates an inlaid panel. The colour contrast sets modern accents. Suitable for ABS edges.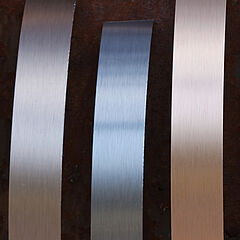 Metallic
From aluminium to stainless steel, from matt to brushed, from smooth to corrugated; we have a broad selection of metallic-look edge design, which are as varied as the range of panels throughout the industry. Suitable for 3D, ABS, PVC and PP edges.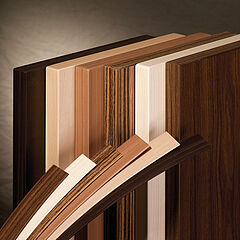 Wood decor
You're looking for an authentic wood look? With our special extrusion technology, it is even possible to achieve a grain throughout, so the decor is retained even with milled radii. Suitable for ABS, PVC and 3D edges. The surface is sealed with UV-cured acrylic varnish.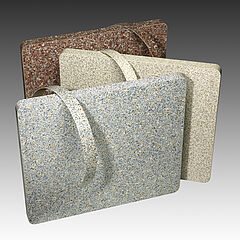 Stone decor
We have perfected the printing of complex pebble decors in such a way that the surfaces appear as lively and natural as possible. Suitable for ABS, PVC and PP edges. ABS and PP edges are also available as digital prints.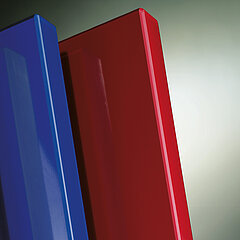 3D unicolor
Because unicolour edge bands are so versatile, our selection is particularly large. All colour shades have a high level of lasting brilliance. Suitable for 3D edges.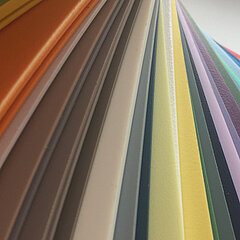 Unicolor
We exclusively use premium pigments and dye the plastic evenly throughout, so that all hues remain permanently brilliant. ABS, PVC and PP edges are available in unicolour.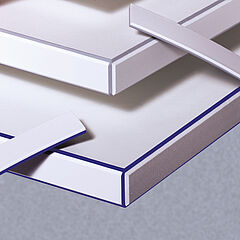 Bicolor
You can achieve sophisticated design effects by combining two colours in two layers of different thicknesses. All colour combinations are possible.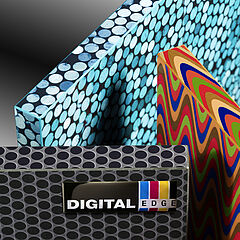 Fantasy
Individual designs? Thanks to digital printing technology, there are no limits to your creativity. Even unusual, multi-coloured decors can be printed without any problems. Suitable for PP and ABS edges.
Design
Design quality demands expectations
We are committed to design expertise and work towards it every day, to always be able to offer you the most relevant new designs.