Design of the Month 2021
Inspiration comes to life
The variety of our designs is nearly infinite - in depth as well as breadth. Which is why, each month, one of our selected decors takes center stage and we put the spotlight on one of the many highlights. Let us surprise you - again and again each month.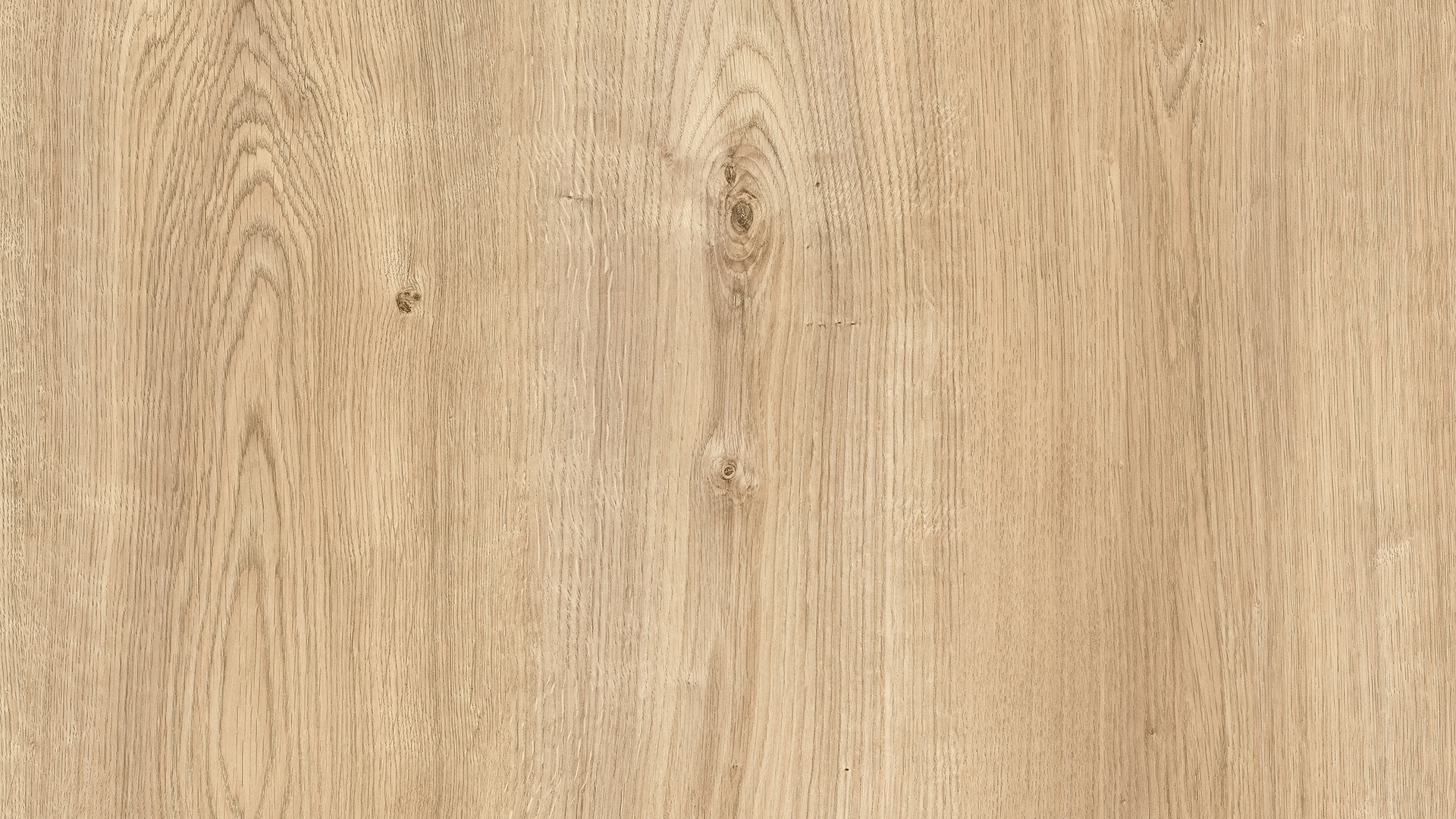 Fresh from the Design-Lab:
The decor of the month October
Winnipeg Oak
Characteristics
fine pore pattern, full flowers, small branches, elegant
Application
Floor allover
About the decor Winnipeg Oak
Winnipeg Oak is a classic oak with an elegant appearance. The fine pore pattern, small, beautifully arranged branches, full flowers and an attractive interplay of colours make it an elegant focal point. This design is named after Winnipeg, the capital of the Canadian province Manitoba. Winnipeg is home to several museums, including the Seven Oaks House Museum. Built in 1853 by merchant John Inkster, it is said to be the oldest habitable house in Manitoba.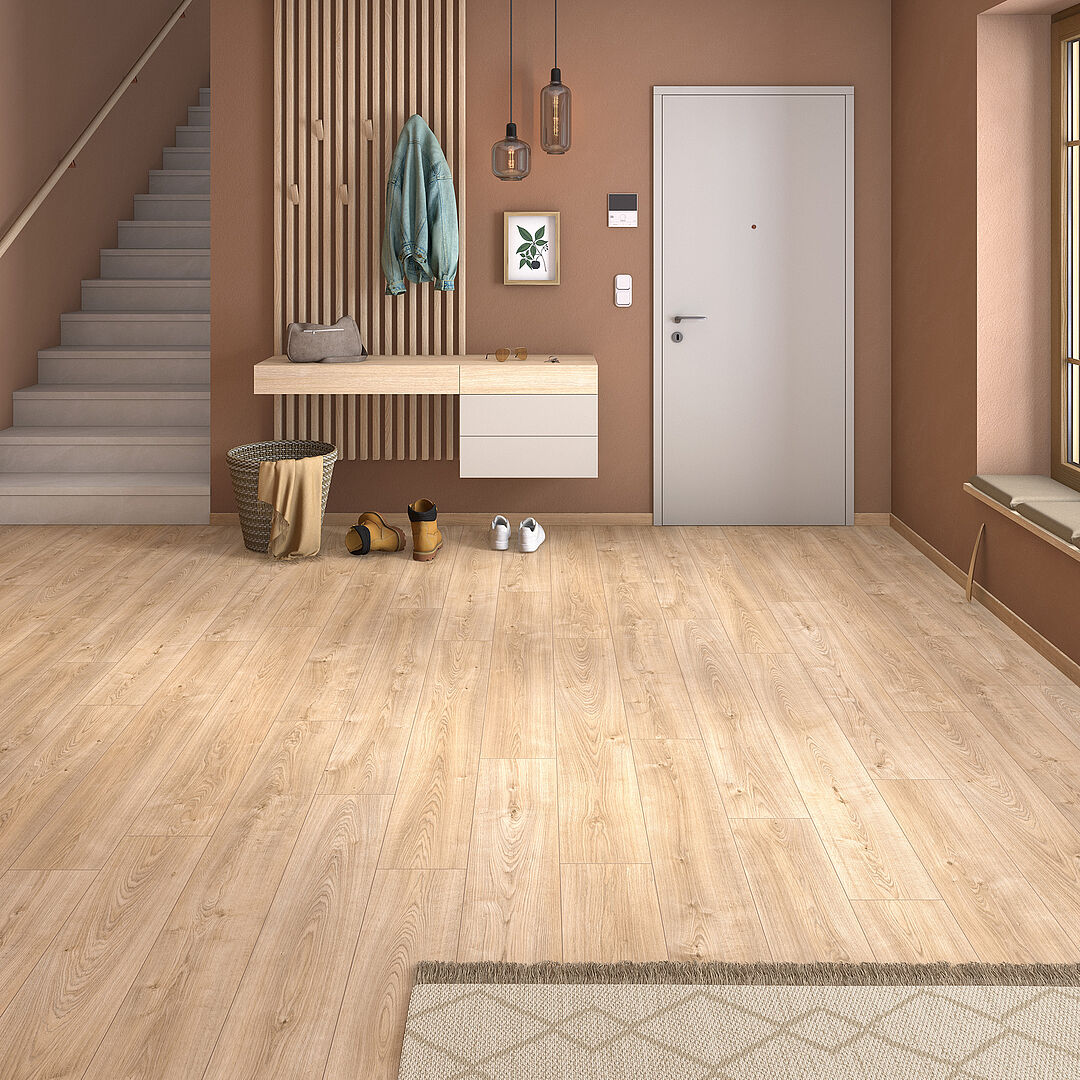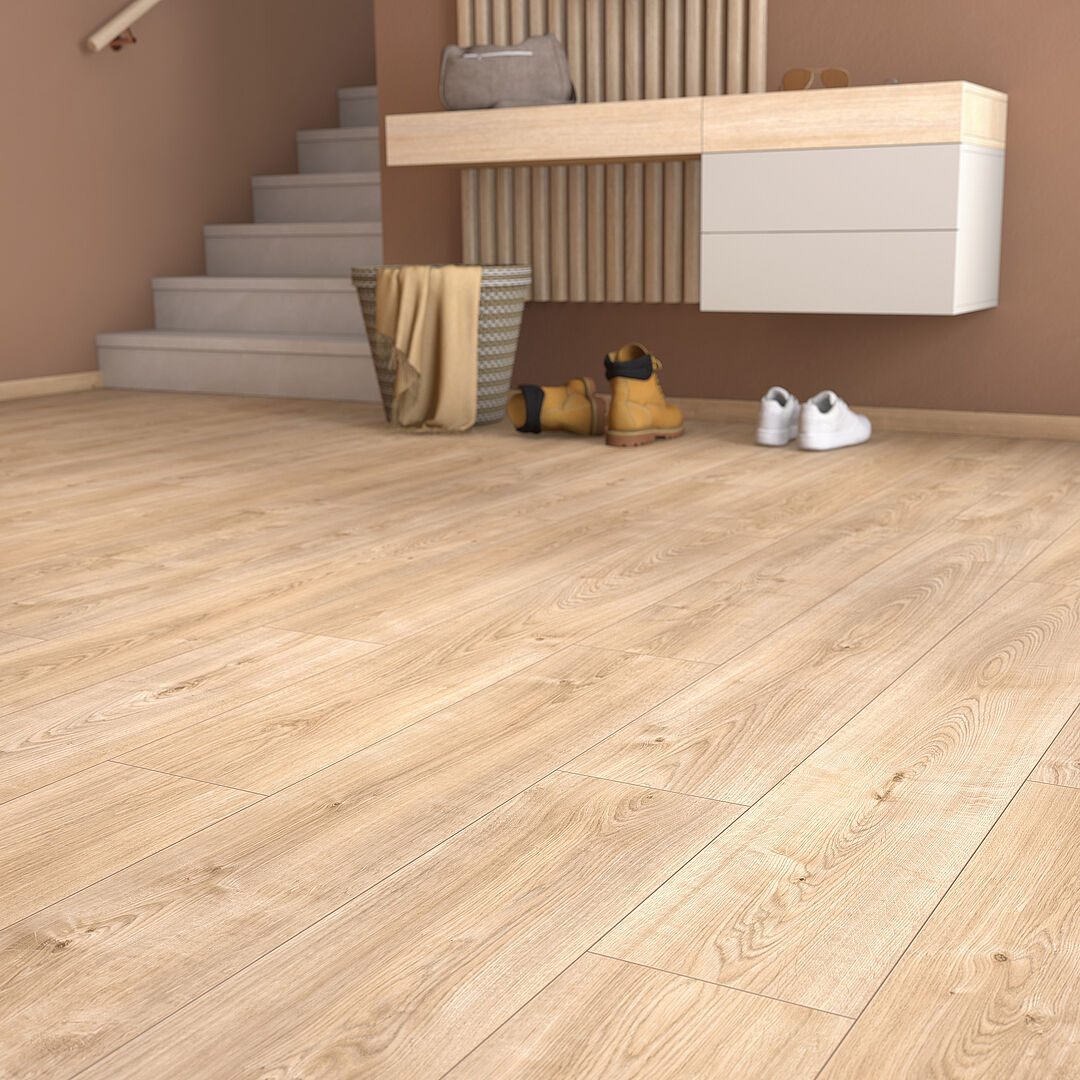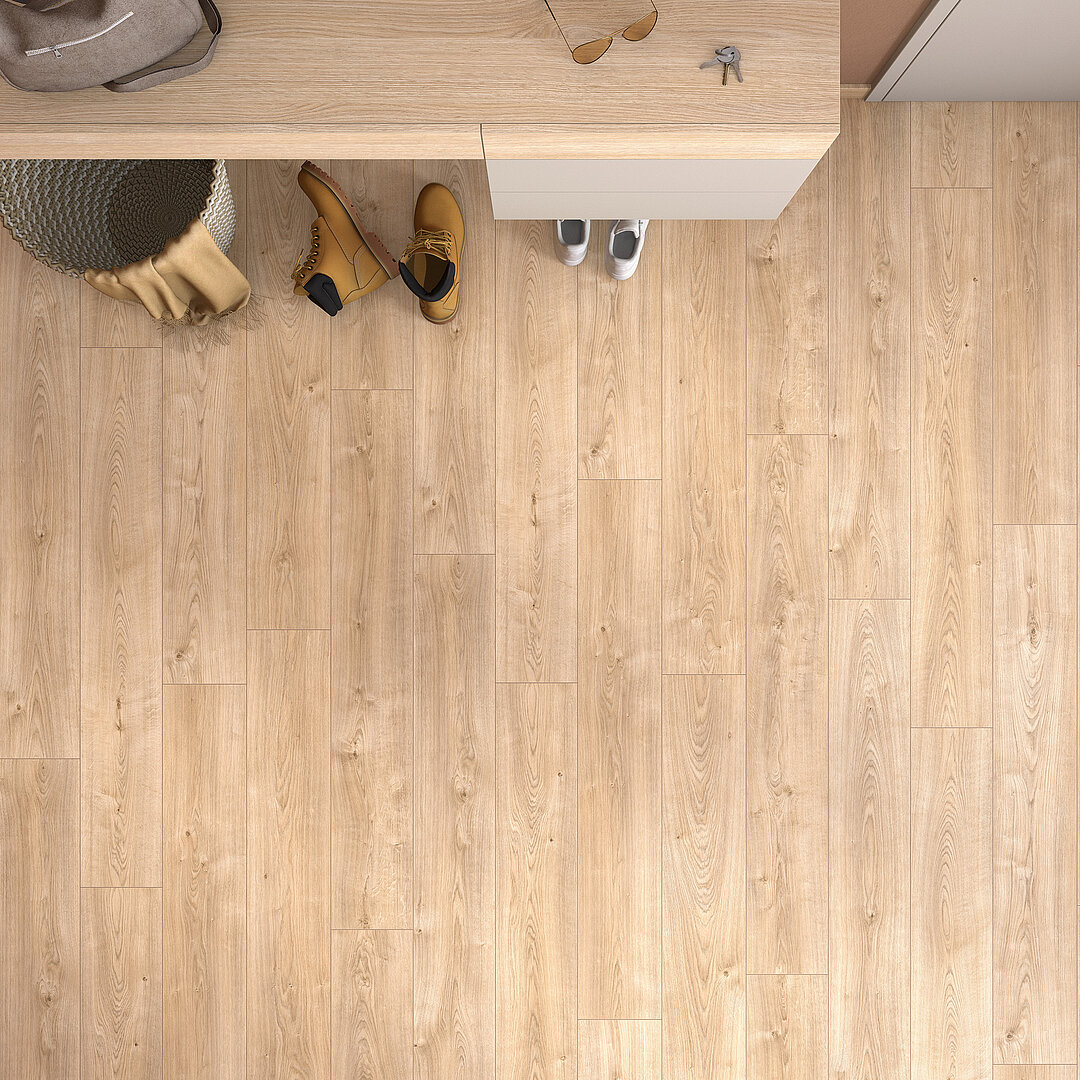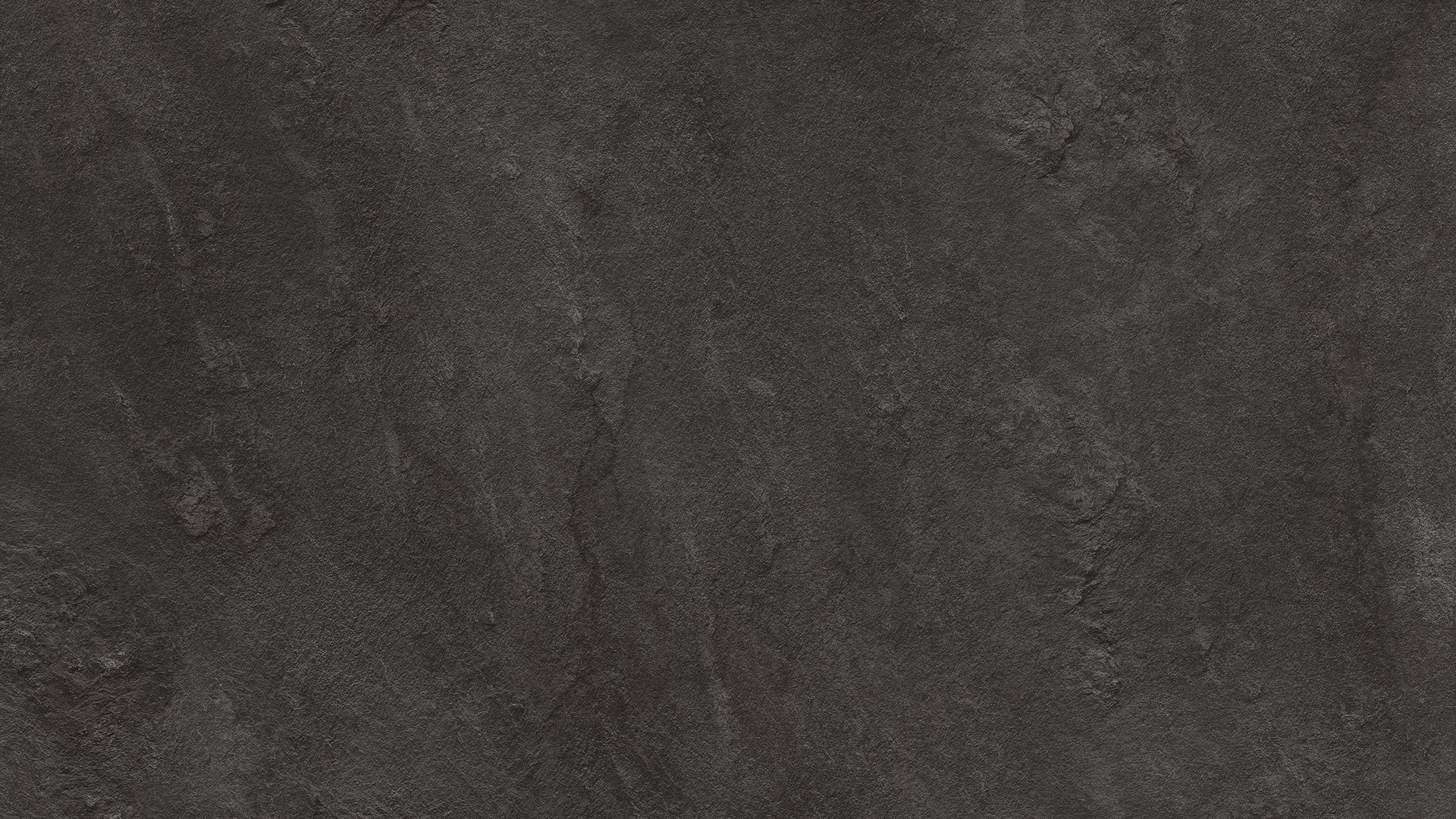 Fresh from the Design-Lab:
The decor of the month September
Loreley
Characteristics
slate, three-dimensional, rough, authentic
Application
surface, worktops, front
About the decor Loreley
Loreley is a premium stone decor. The surface has a natural and rough look. The numerous details, traces of weathering and visible seams between the individual layers of slate demonstrate its authenticity and create an impressive 3D effect. Loreley charms in bold colours as well as in calmer tones and is excellent for both fronts and worktops.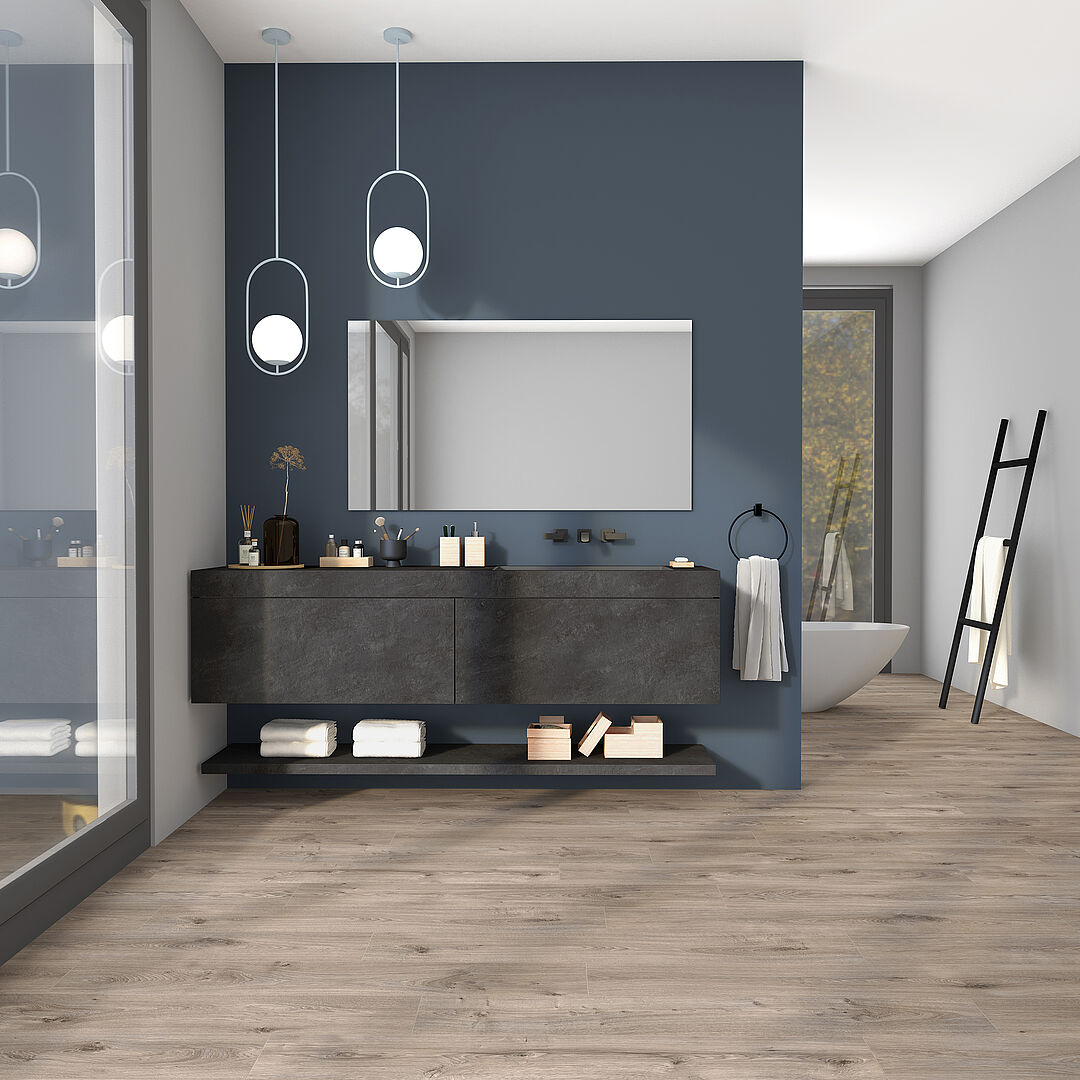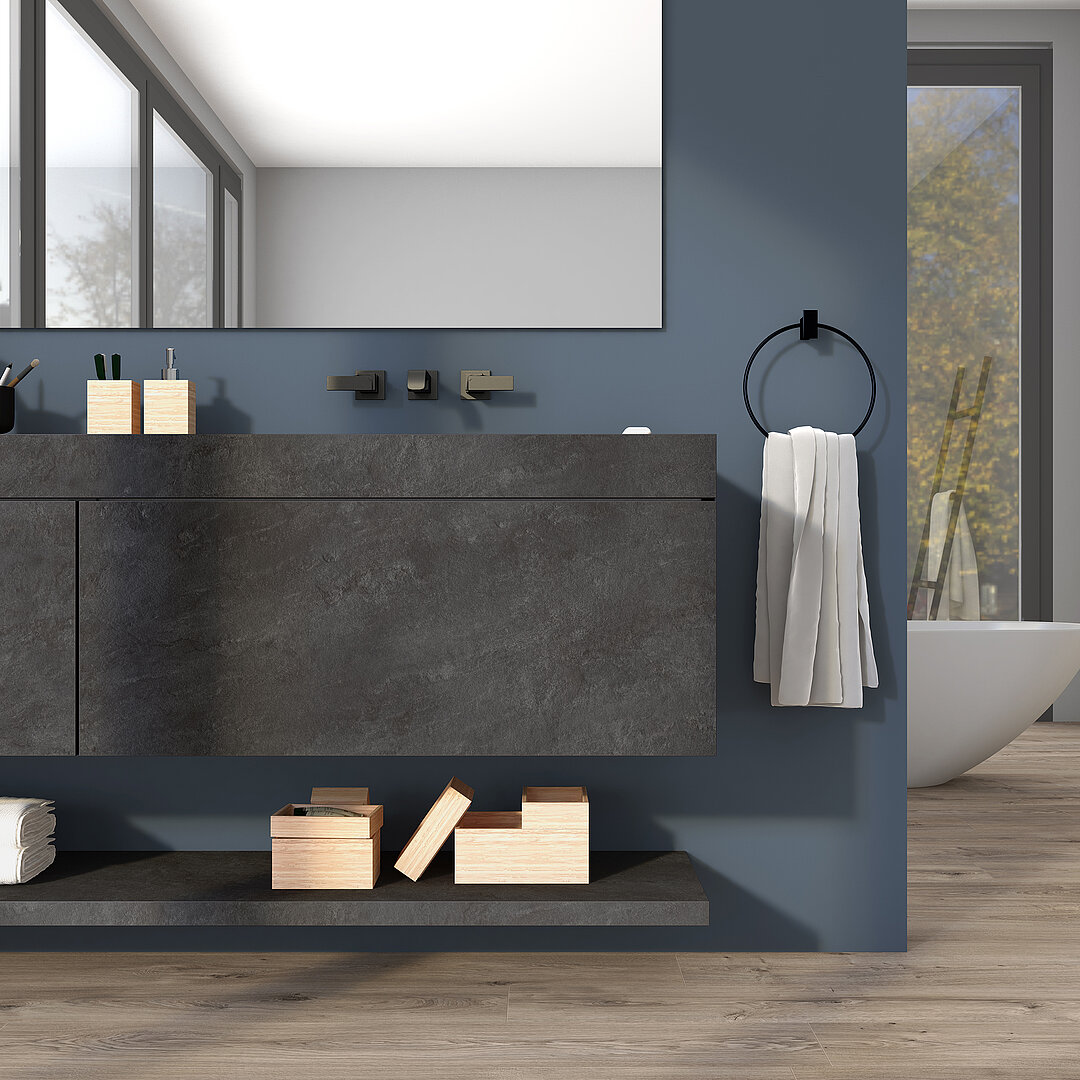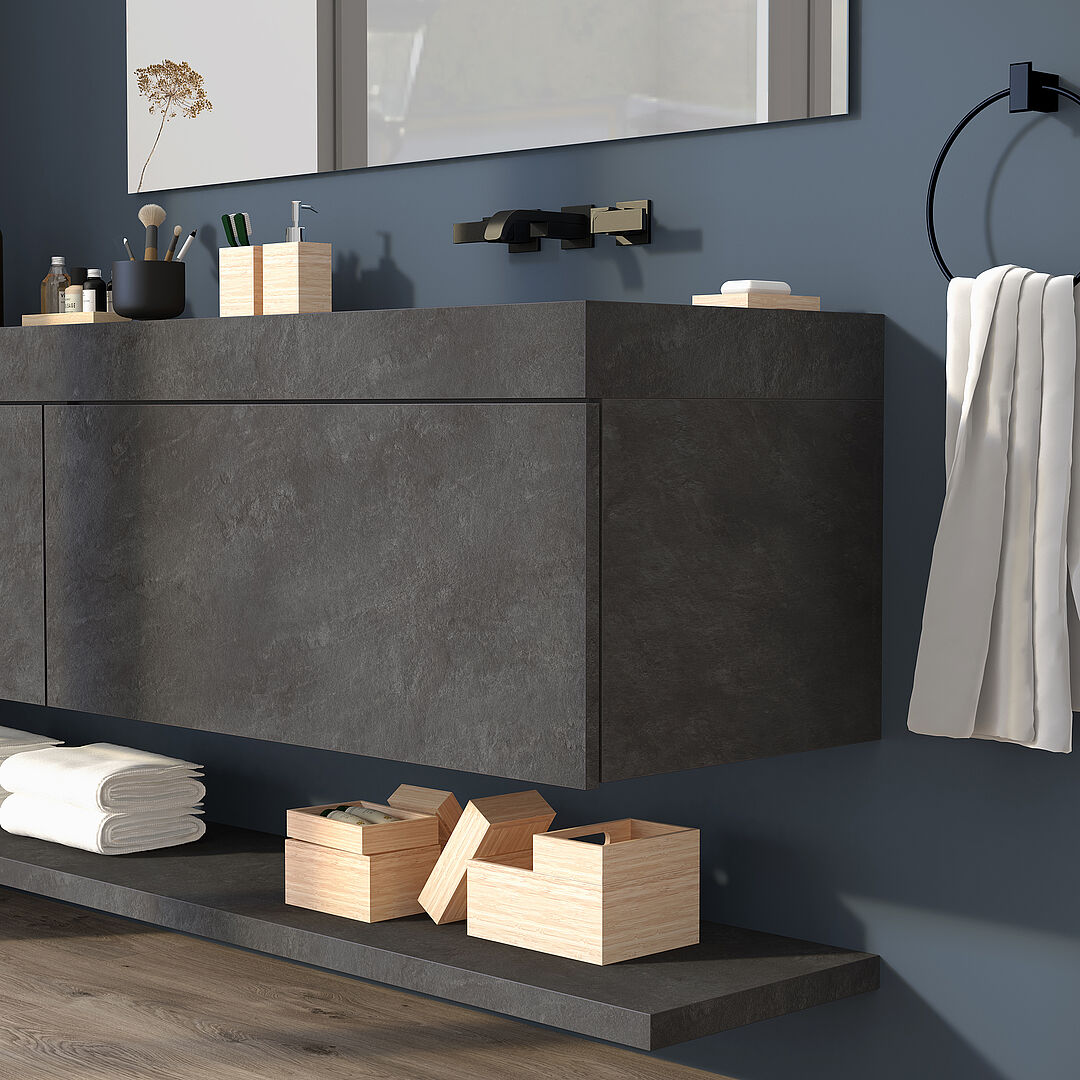 Fresh from the Design-Lab:
The decor of the month August
Lanata
Charakteristics
striated, balanced, natural, with negative pores
Application
Home furniture, kitchen, bathroom, office, caravan, doors
About the decor Lanata
Lanata's special veneered material gives it a high-quality finish. Its balanced, laid-back style makes Lanata really stand out. The negative pores and the use of an additional haptic cylinder add extra depth in terms of look and feel. This striated oak design is ideal for any challenge thanks to its natural appearance. It can be optimally paired with solid colours and exceptional fantasy decors.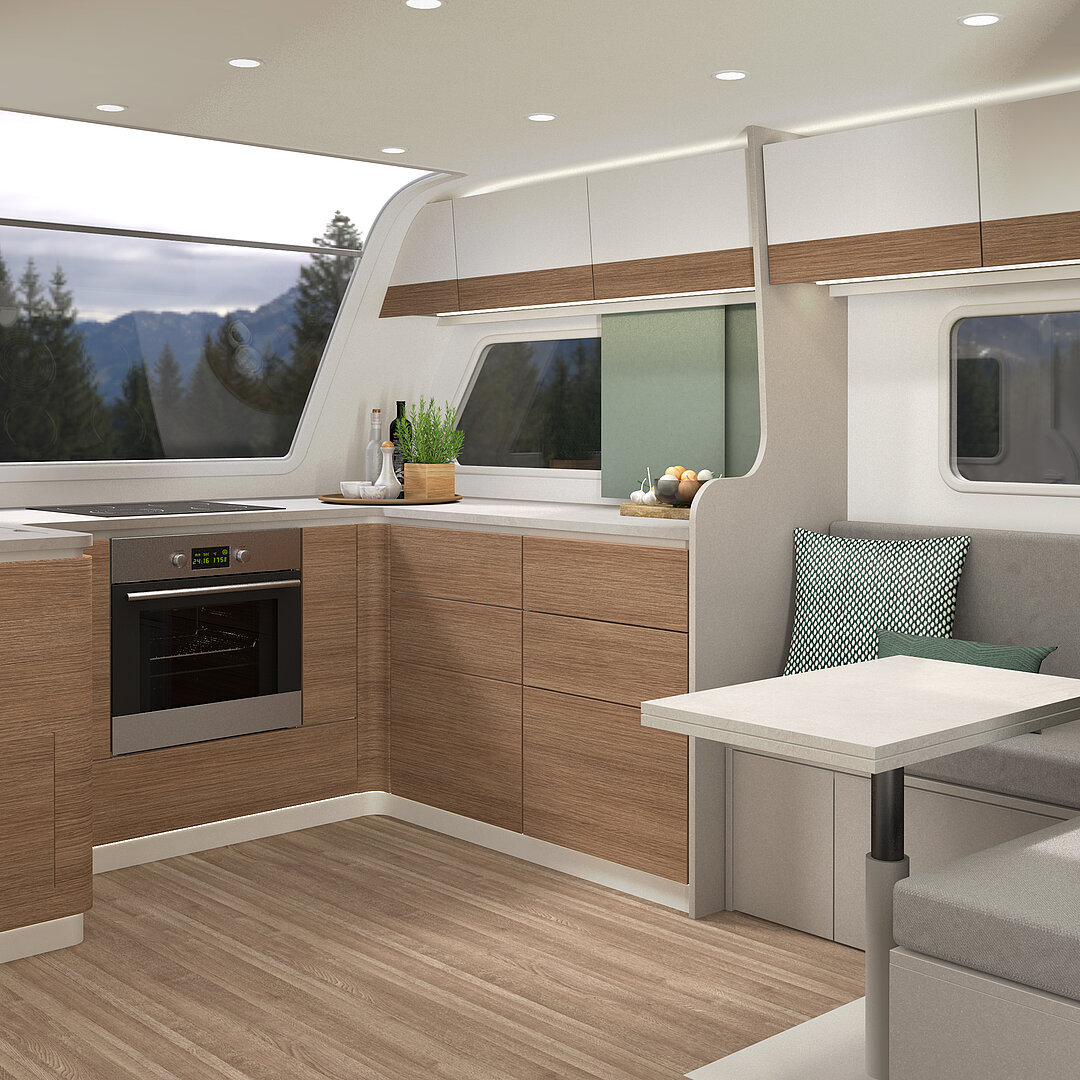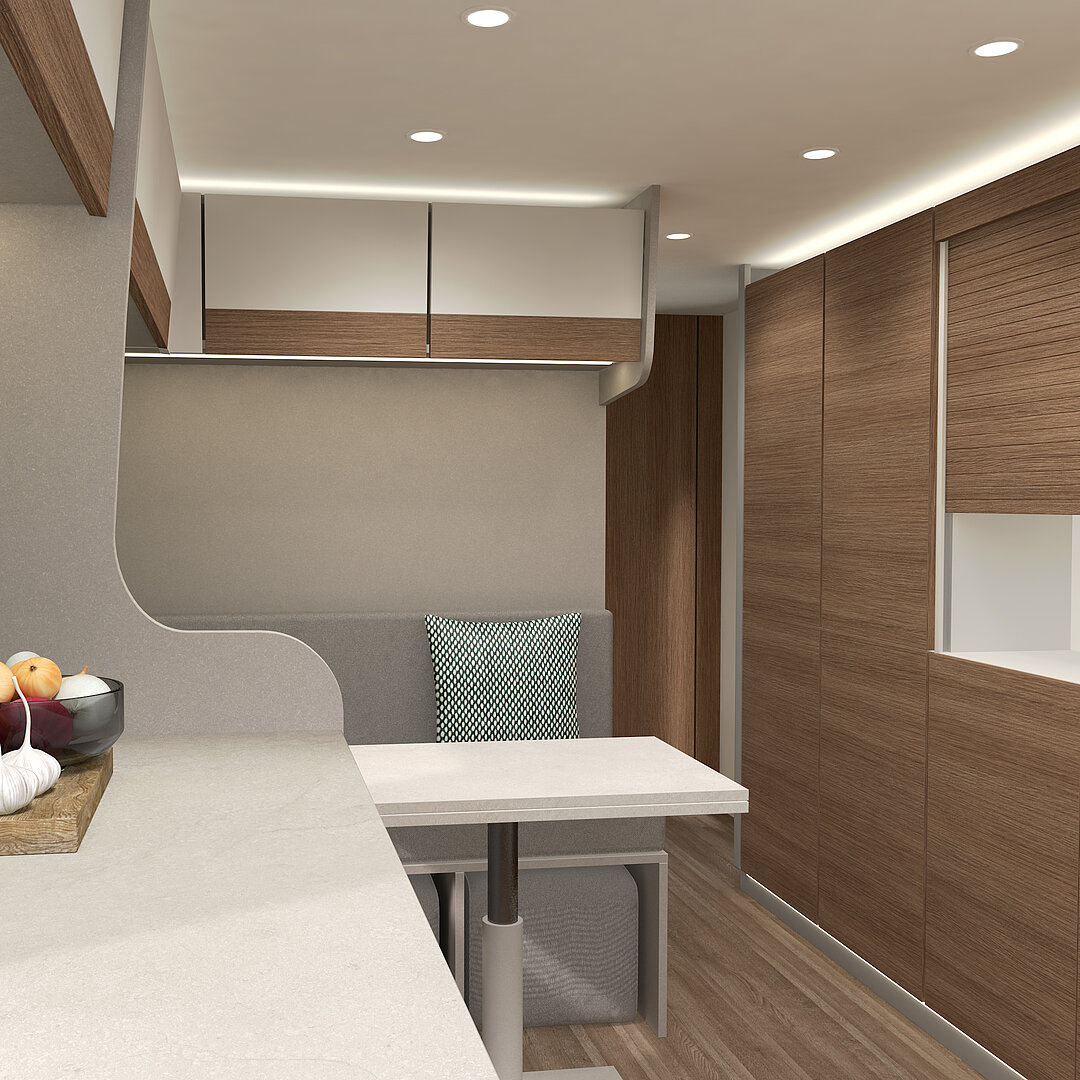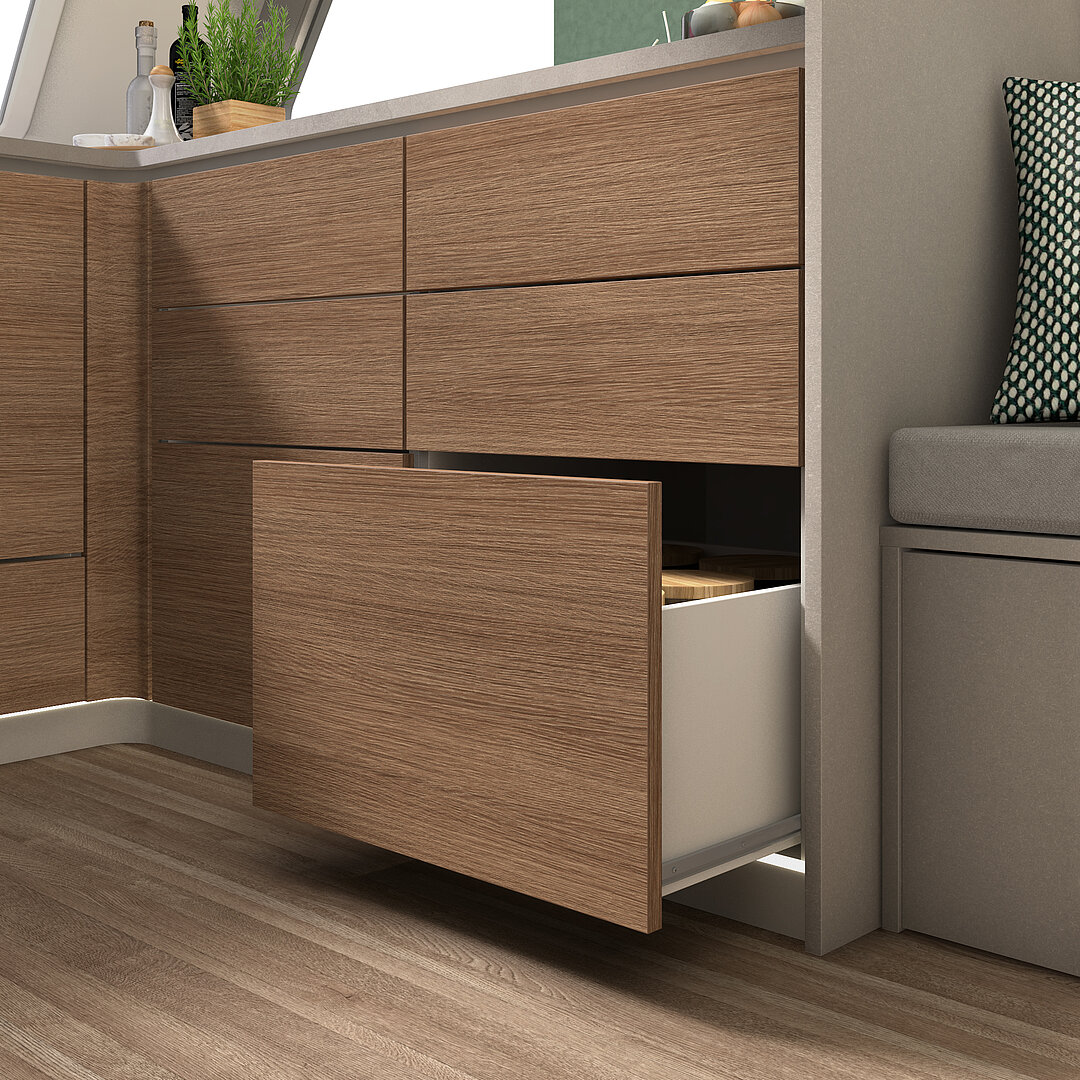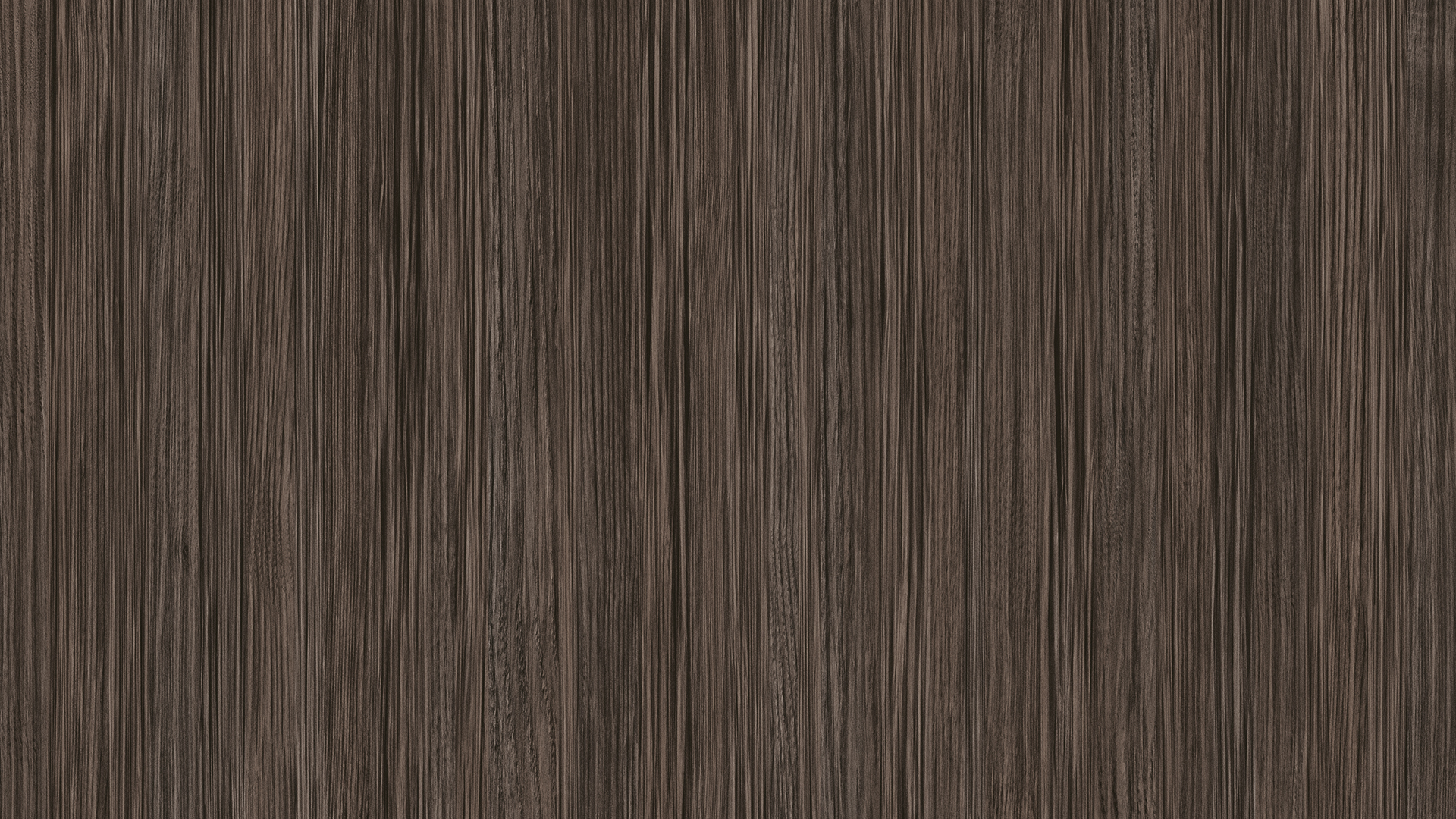 Fresh from the Design-Lab:
The decor of the month July
Norfolk
Characteristics:
Reeds, striated, beautiful play on colour
Application
Furniture, kitchen, living areas and interior design, caravan
About the decor Norfolk
Rushes or reeds were the template for this creative decor. The design has been named after Norfolk, a county in Great Britain with wonderful reed landscapes. This design appeals with its linear form. Norfolk styled in light shades creates a very harmonious effect and is ideal for use as a background decor – composed in powerful hues it presents a wonderful play on colours and transforms Norfolk into an eyecatcher. An associated haptic cylinder also supports the visual depth effect with tangible tactile appeal.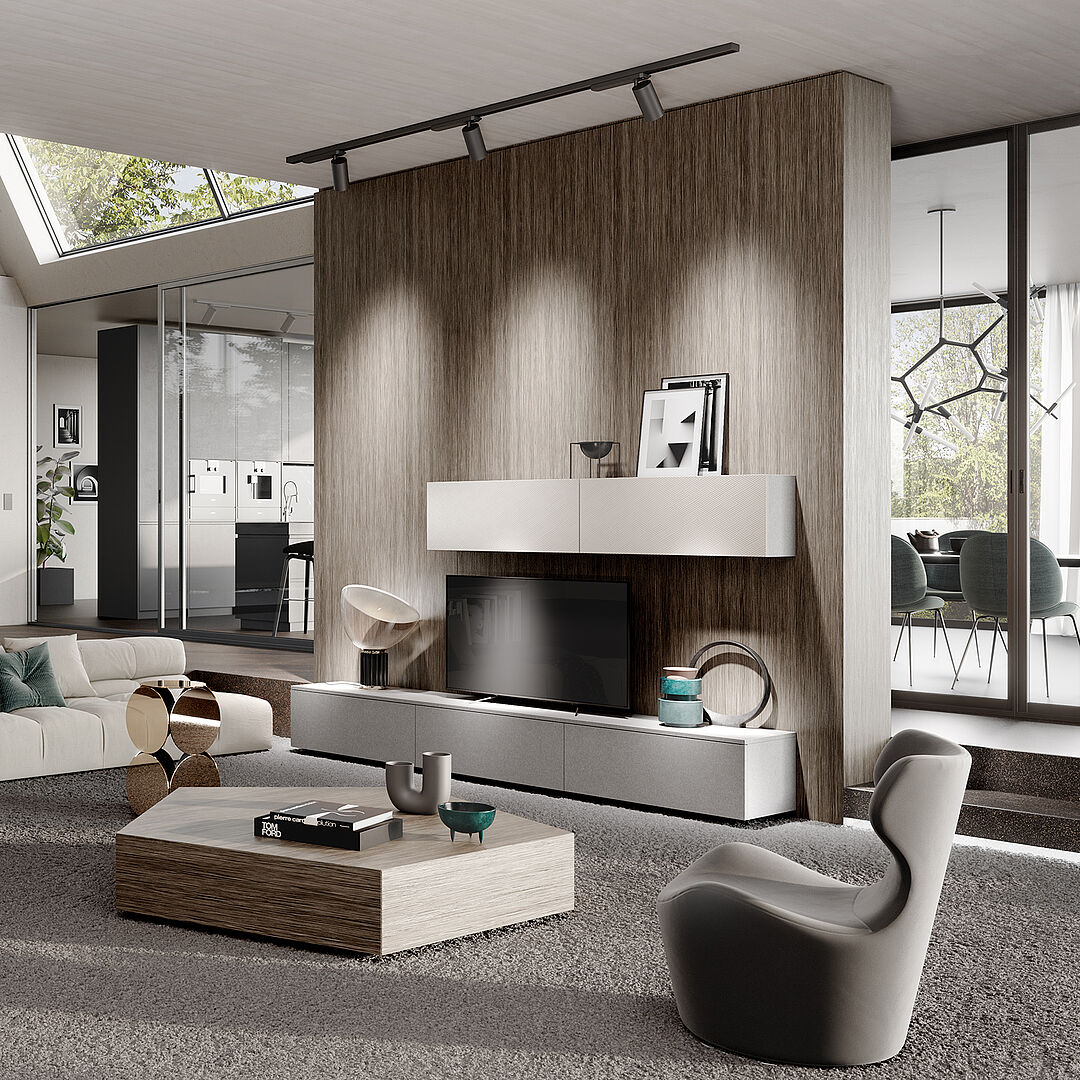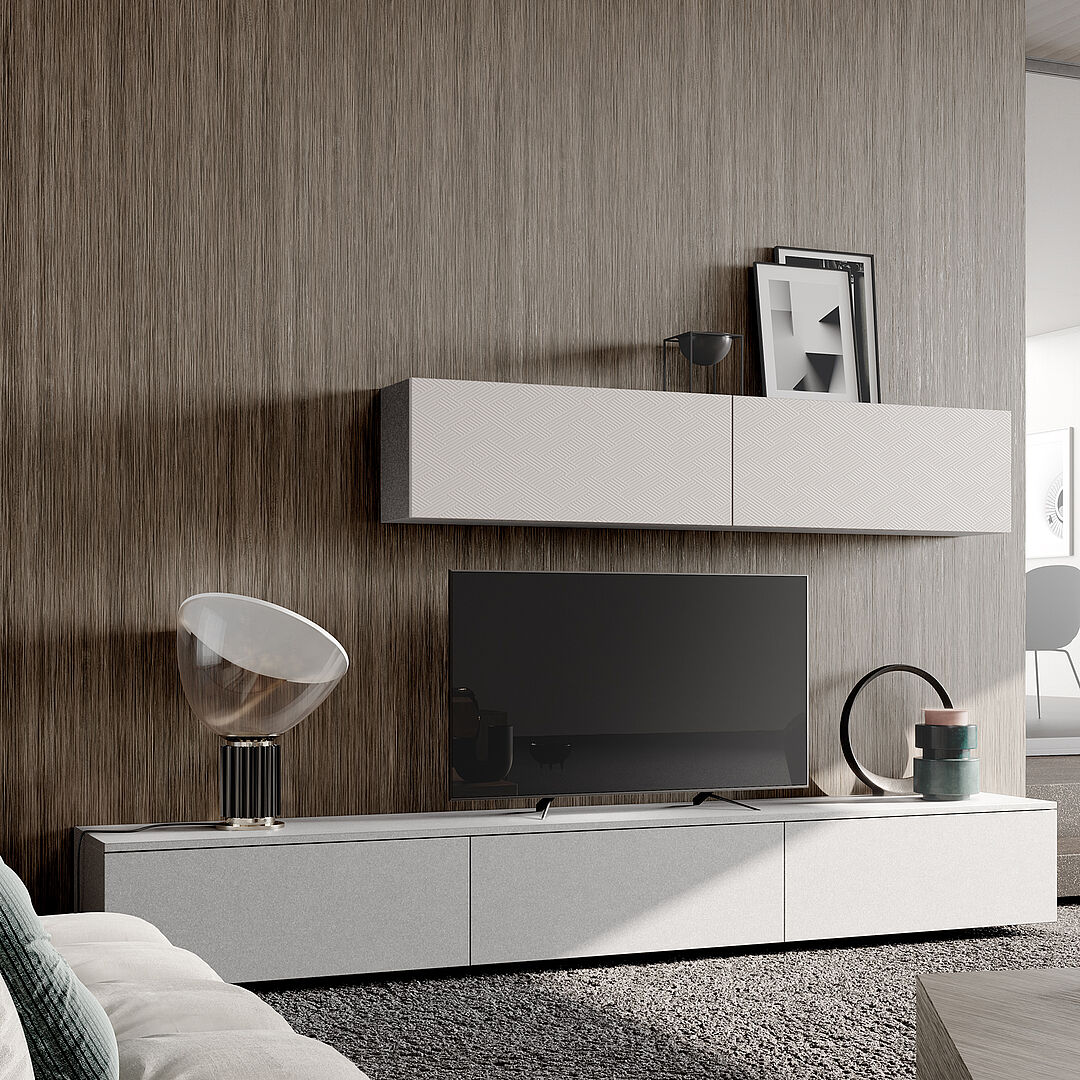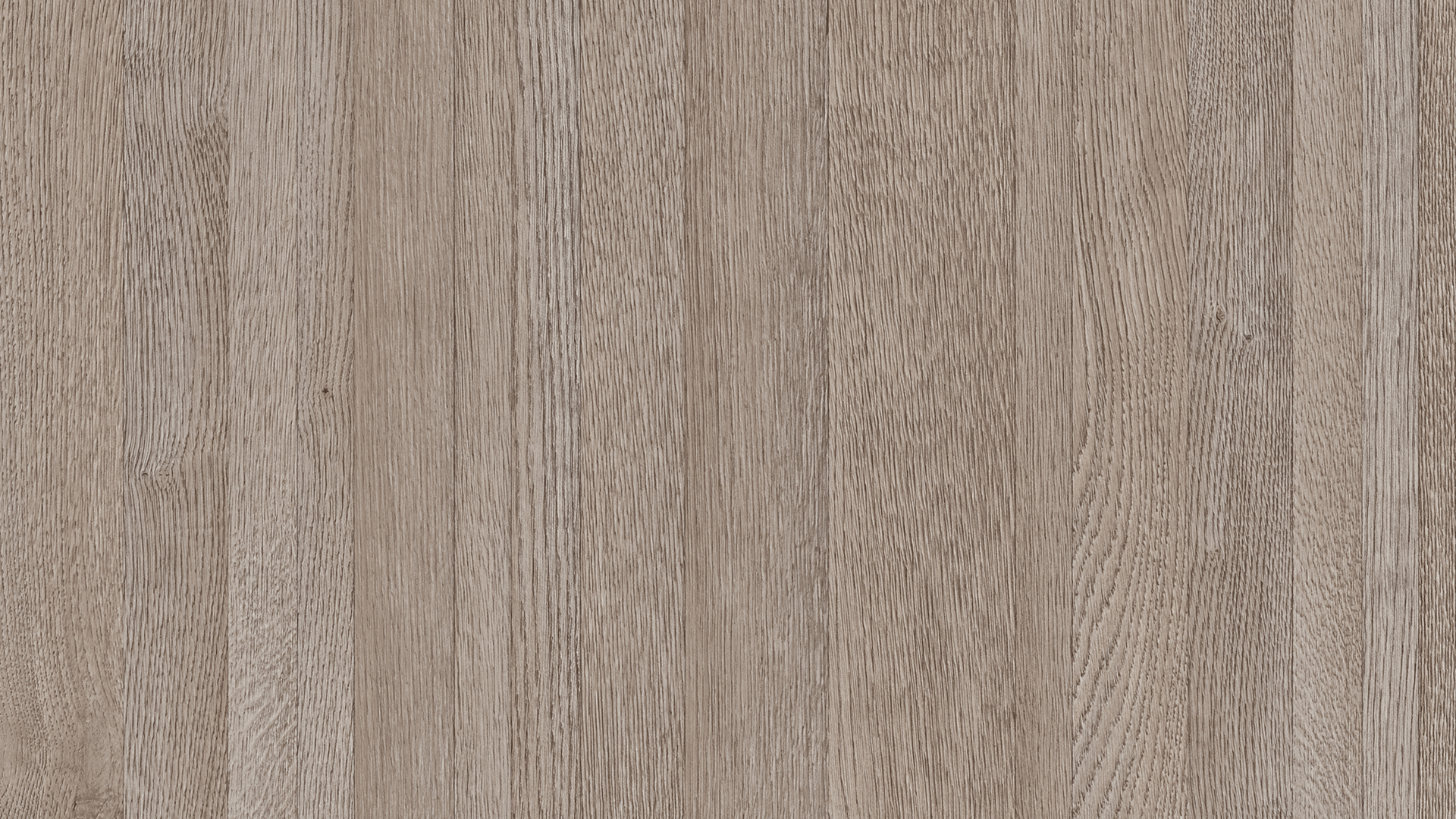 Fresh from the Design-Lab:
The decor of the month June
Culver Oak
Characteristics
slim fingers in varying widths, dominant pores, small knots, outlined flowers, pith rays
Application
surface: kitchen, bathroom, home furniture
About the decor Culver Oak
Diminutive knots, subtly outlined flowers and pith rays here and there highlight the appealing impression. Culver Oak has a highly expressive character that retains all its charm both with dark and light colour settings. This lightweight, rustic oak can be combined wonderfully with modern materials, such as metal or high-quality stones. The unusual appearance makes it ideal for use in the kitchen, as bathroom furniture and in the living area. The inspired constellation of fingers in different widths makes processing the decor simple and easy.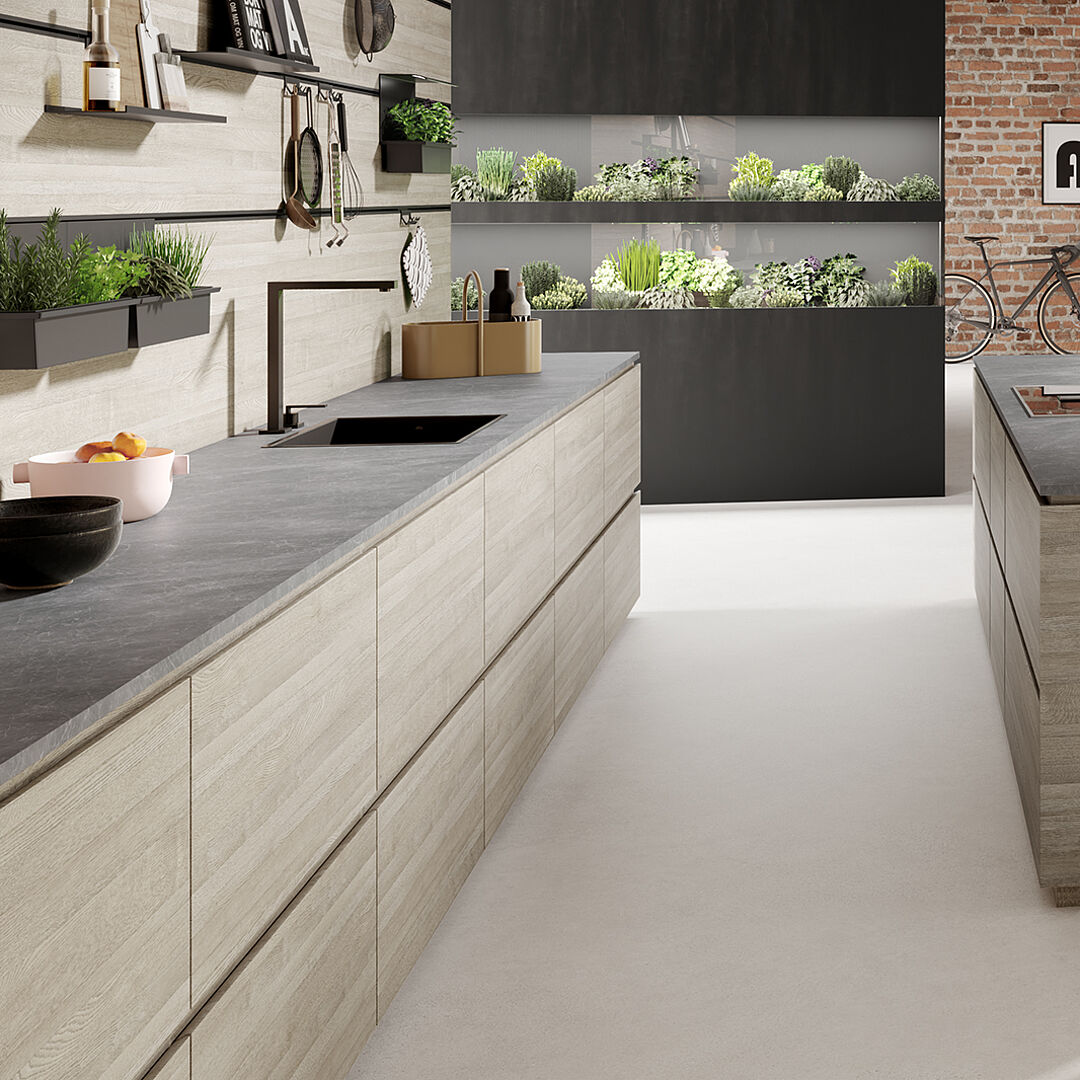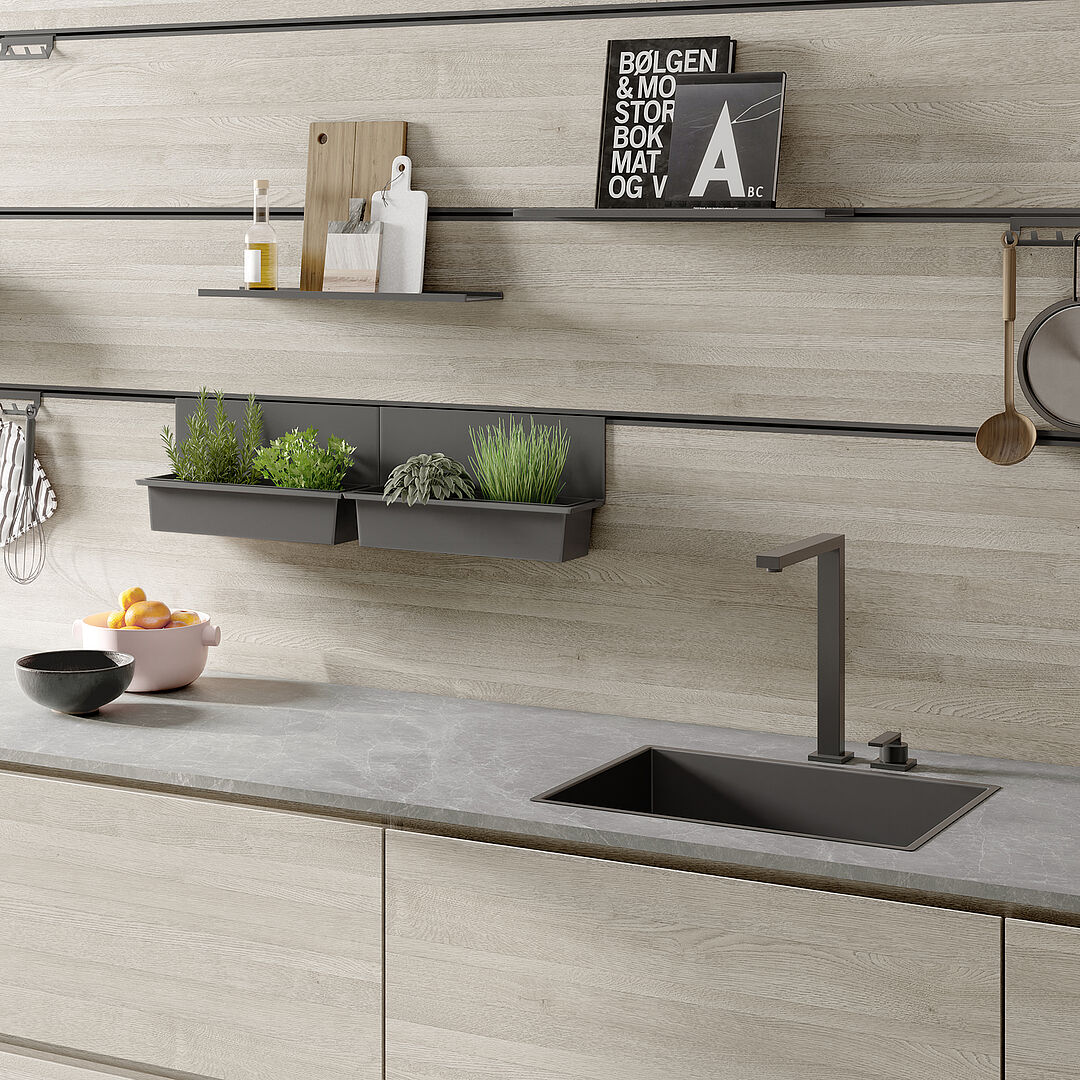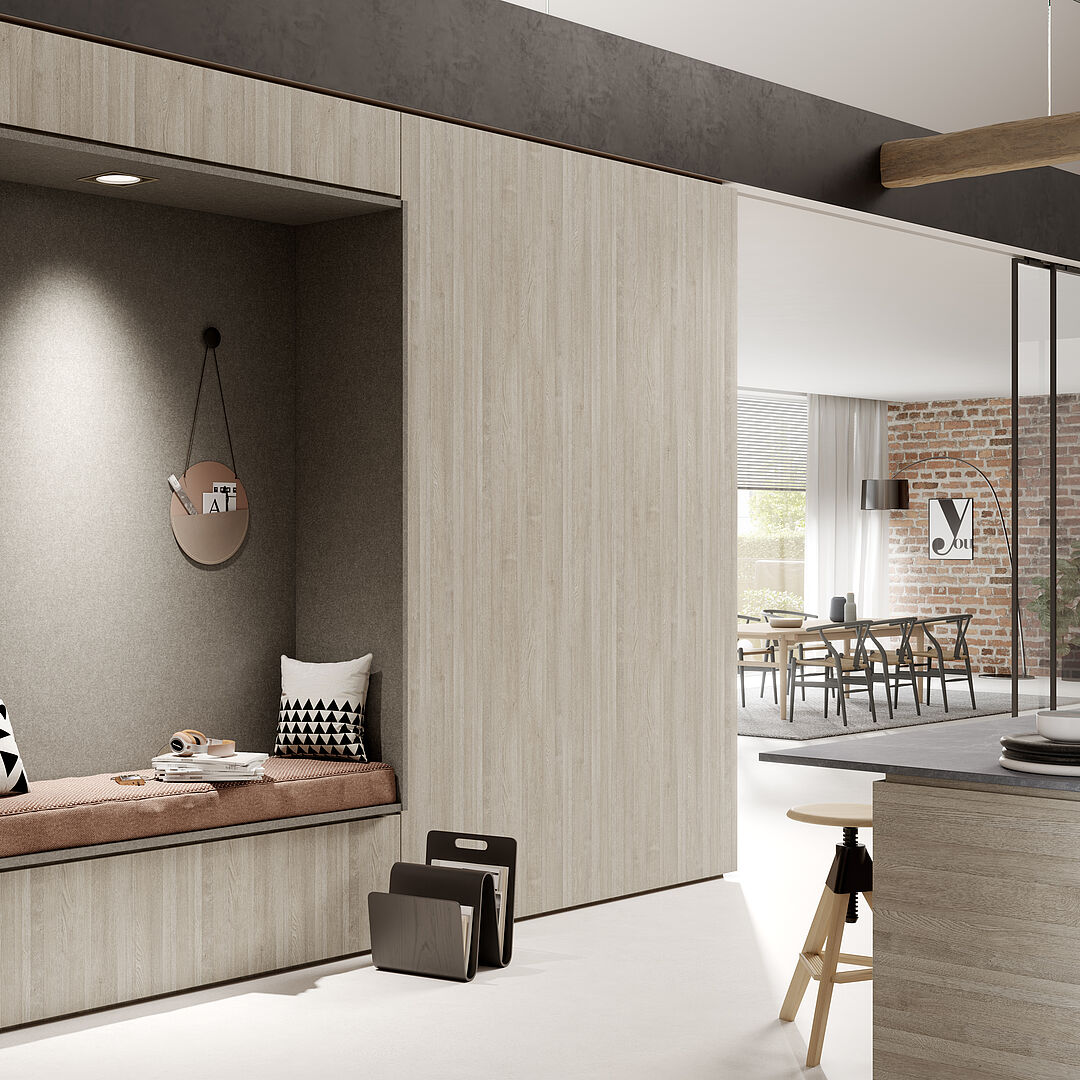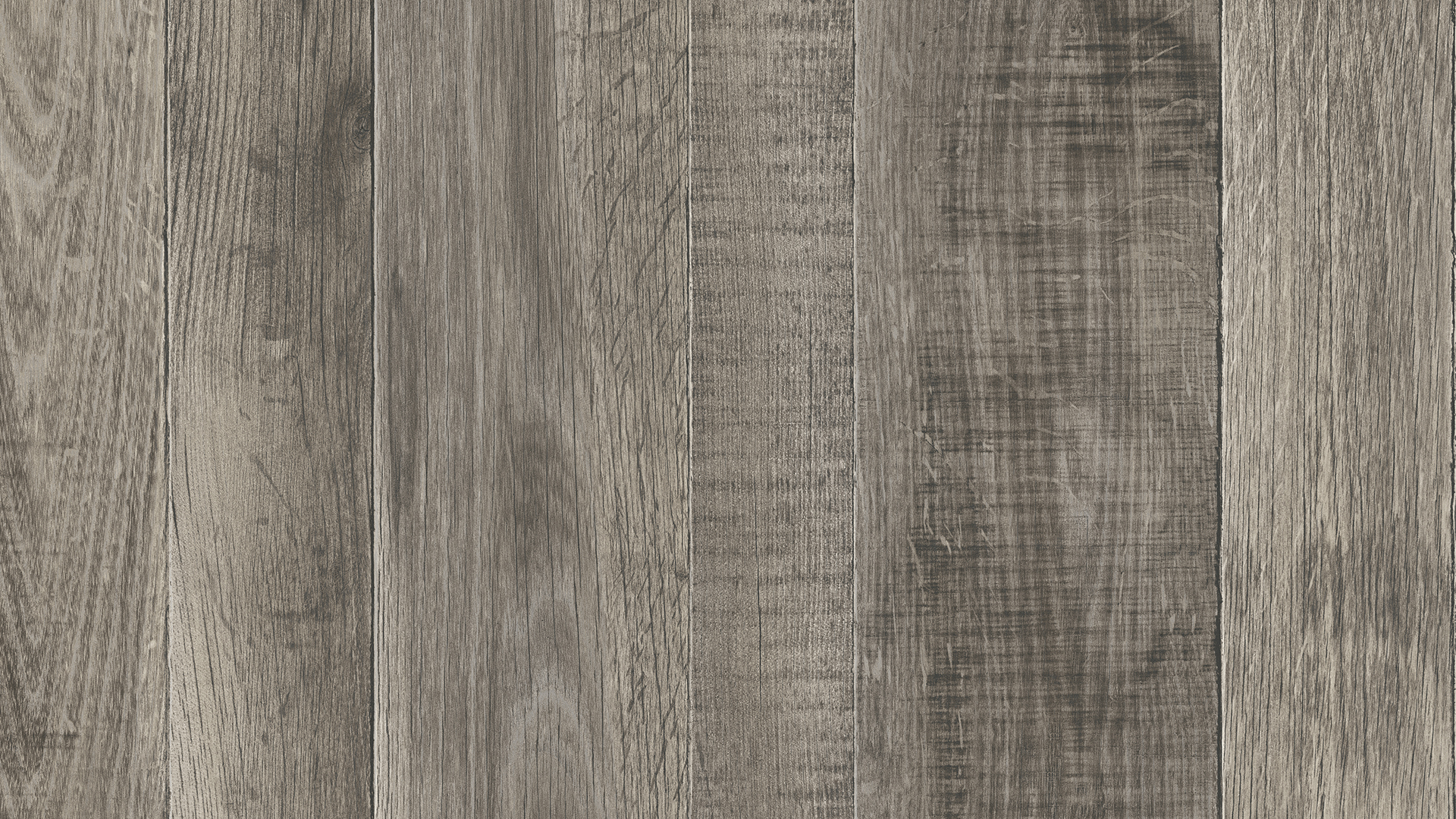 Fresh from the designlab:
the decor of the month May
Sunny Wood
Characteristics
alternated flower segments, striking pores, impressive play on colours, light and dark ray flecks, some rough-sawn
Application
surface, home furniture, bedroom
About the decor Sunny Wood
Sunny Wood is an exquisite acacia wood with a personal touch. Styled in planks with differing widths, the flower segments are alternated with calming elements. Striking pores, an impressive play on colours, light and dark ray flecks and some rough-sawn areas define the decor image. The uniqueness of imperfection provides this furniture surface – suffused with traces of weathering and cracks – with its very special flair.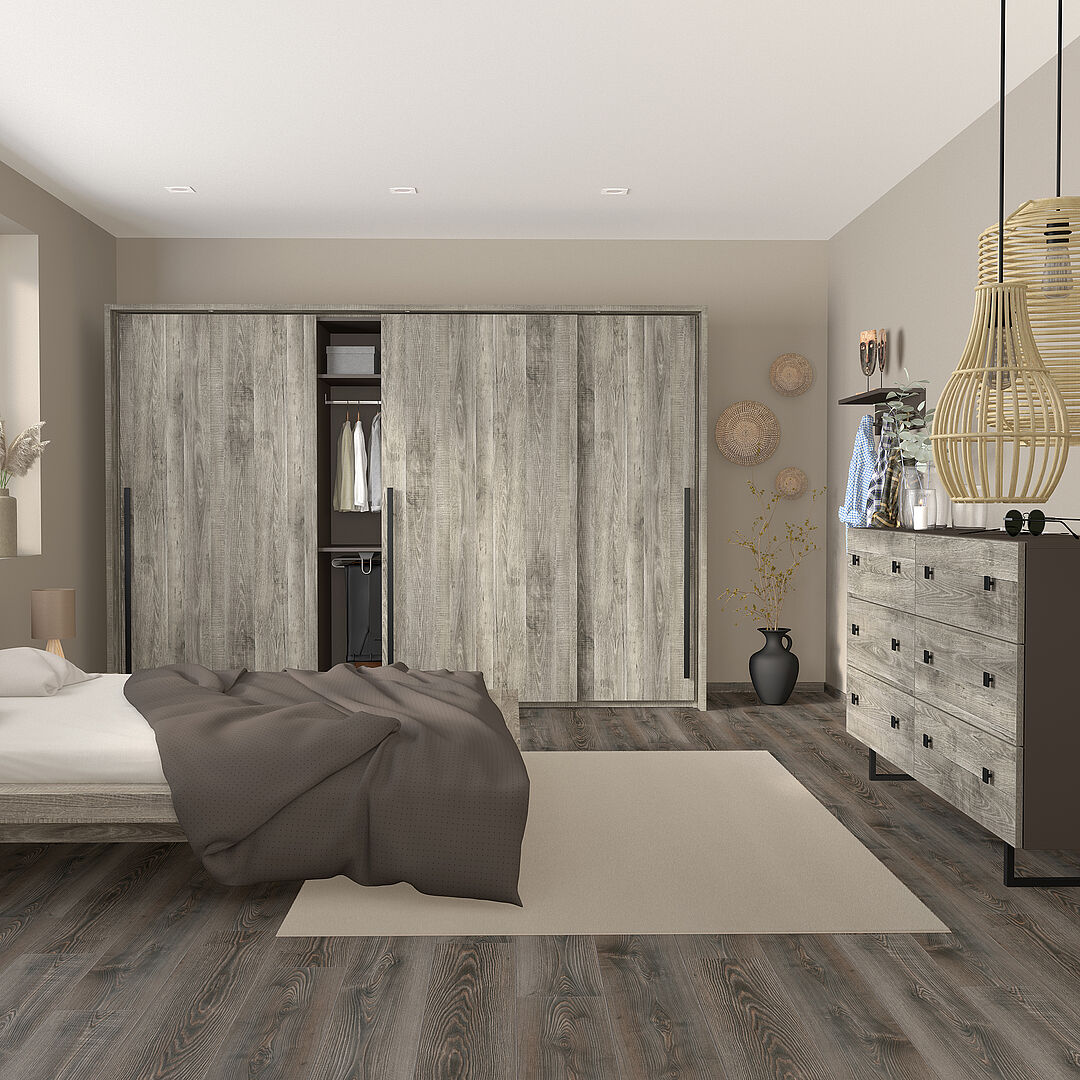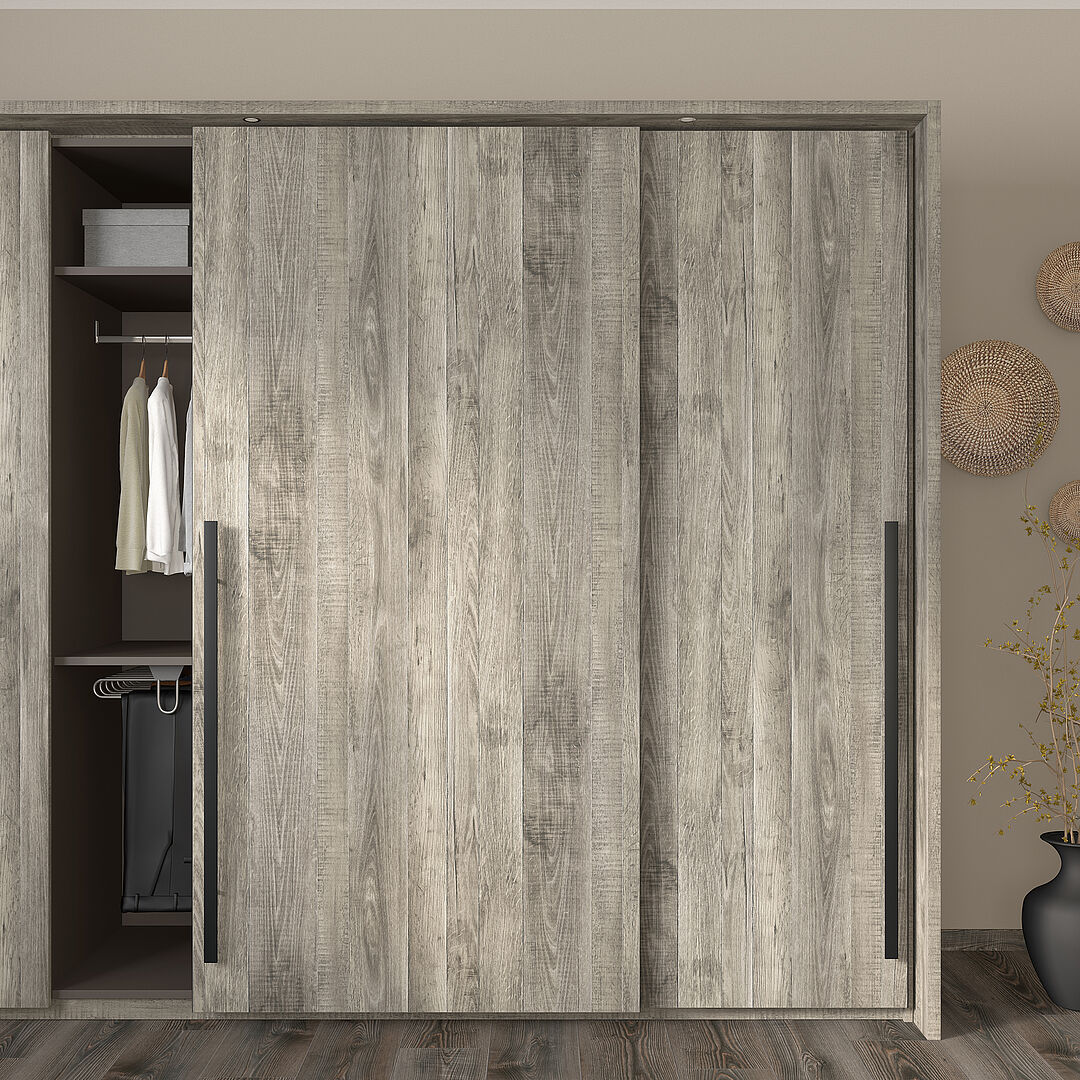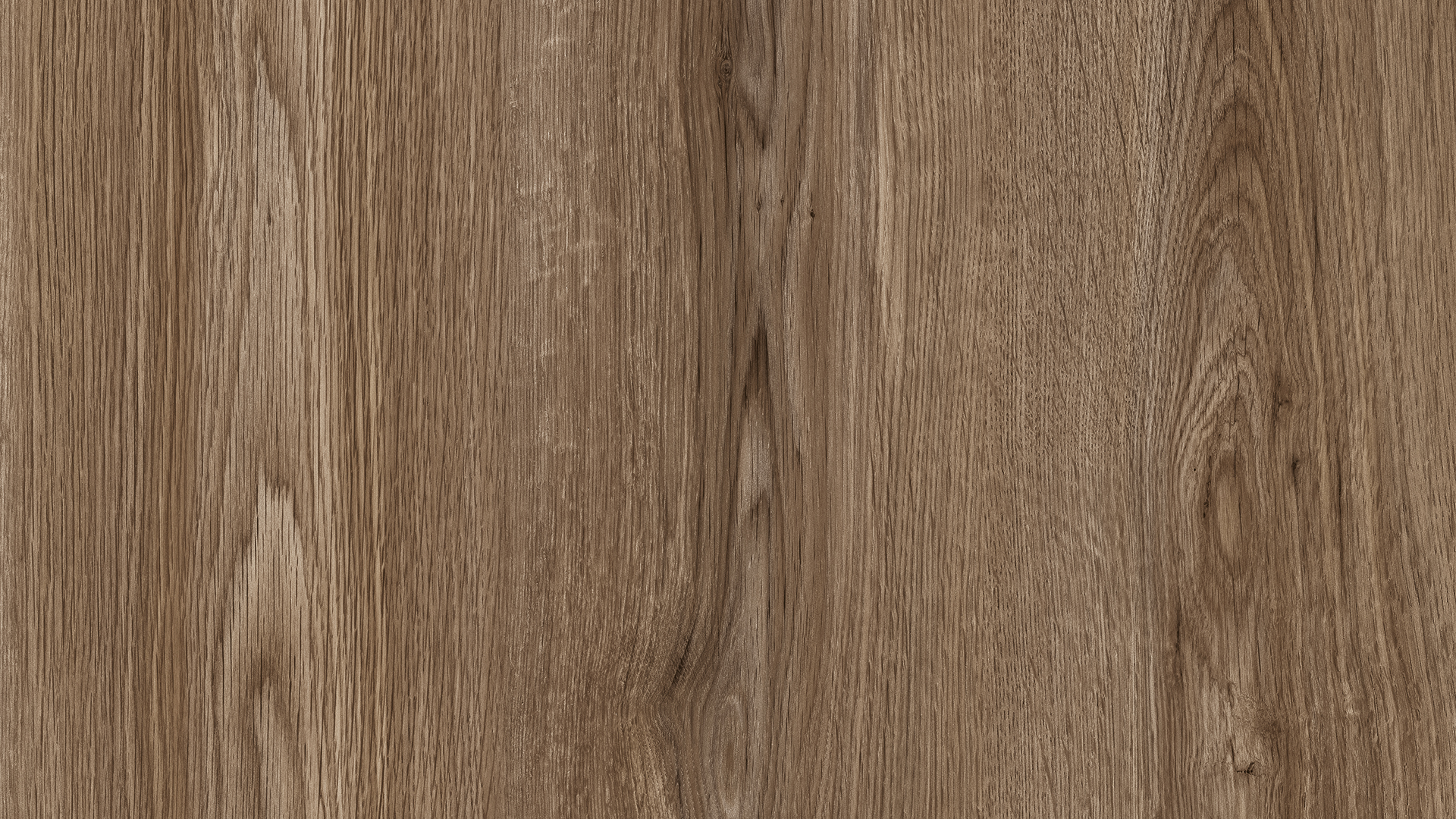 Fresh from the designlab:
the decor of the month April
Washington
Characteristics
Flowers, serene arrangement, sparse knots, classic and elegant
Application
Floor allover
About the decor Washington
Our Washington floor creation presents a timeless effect with the classic character of wood. This oak decor radiates a natural elegance with its soft transitions between flowery and striated sections, sparse, diminutive knots, pith rays and well-balanced play on colour. The serene design of the homogenous decor allows it to meld perfectly into living worlds ranging from classic to elegant. It can also be wonderfully combined with a large number of wood and stone decors.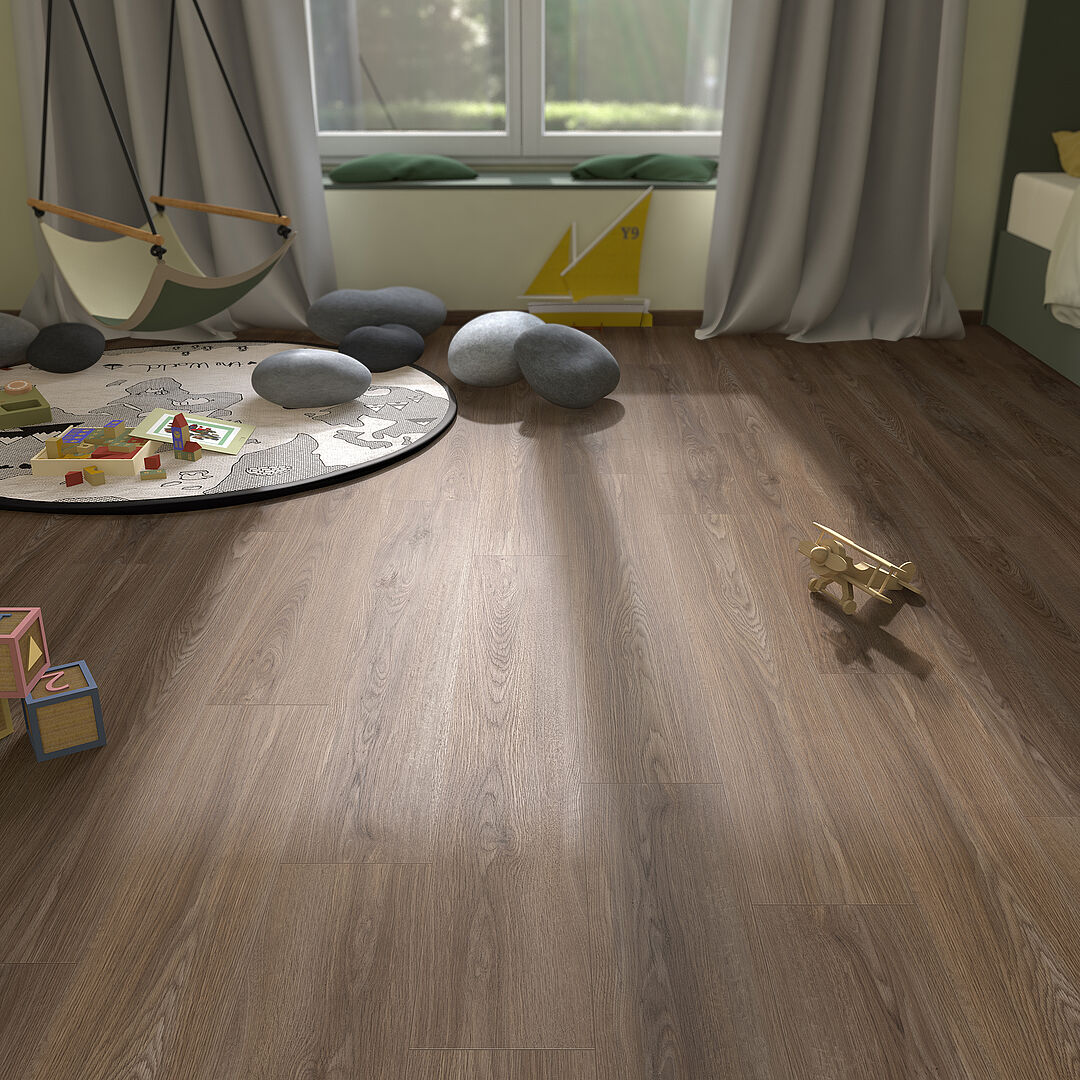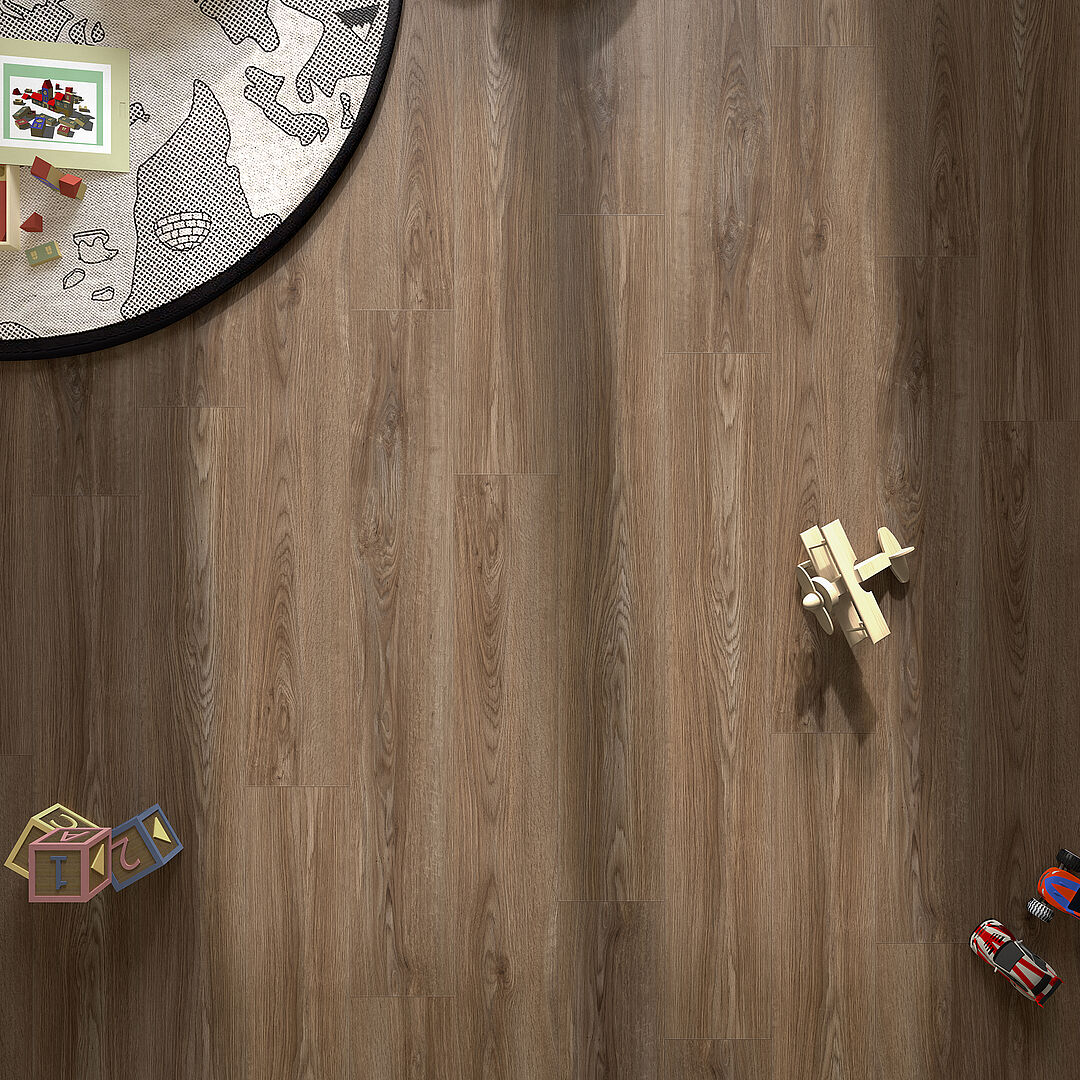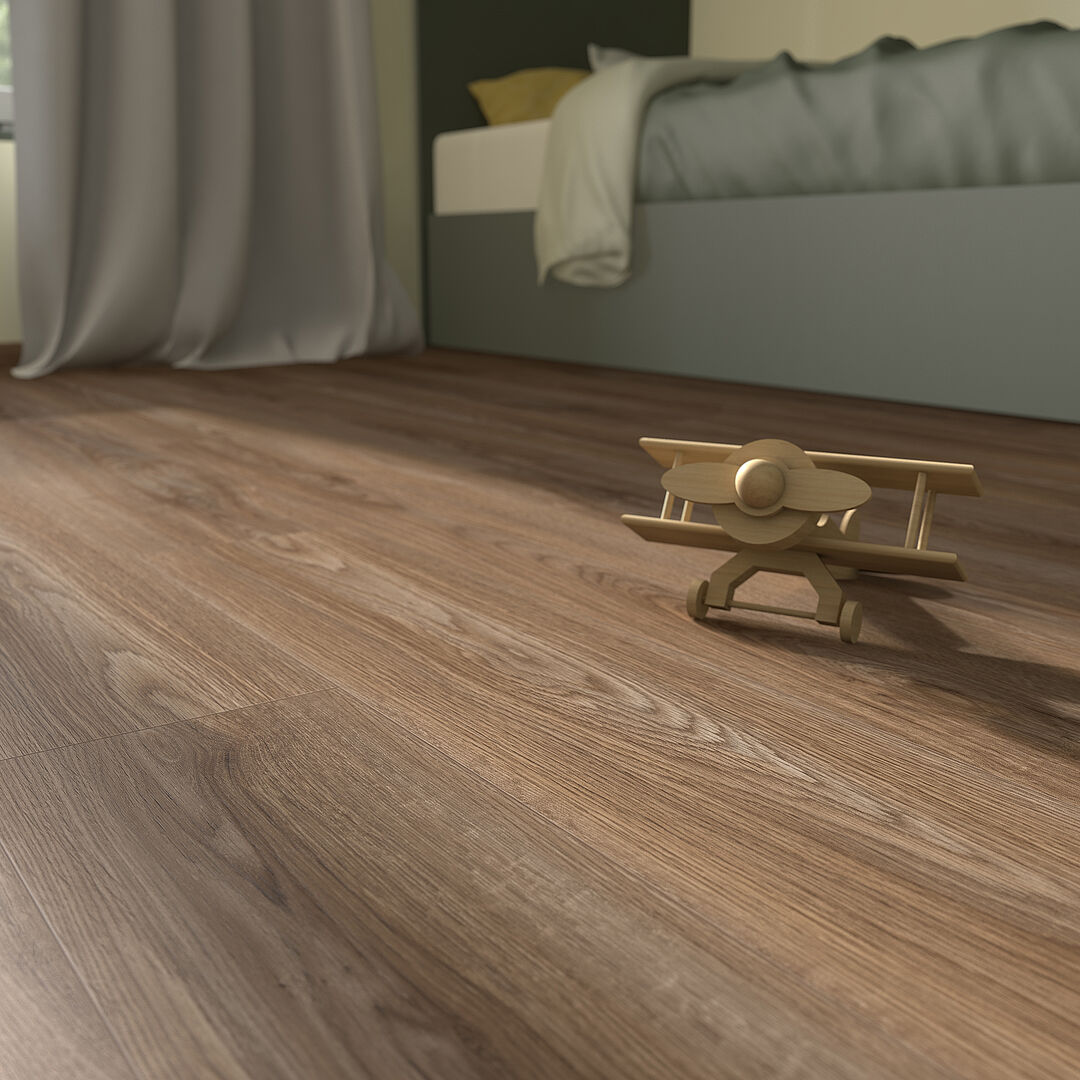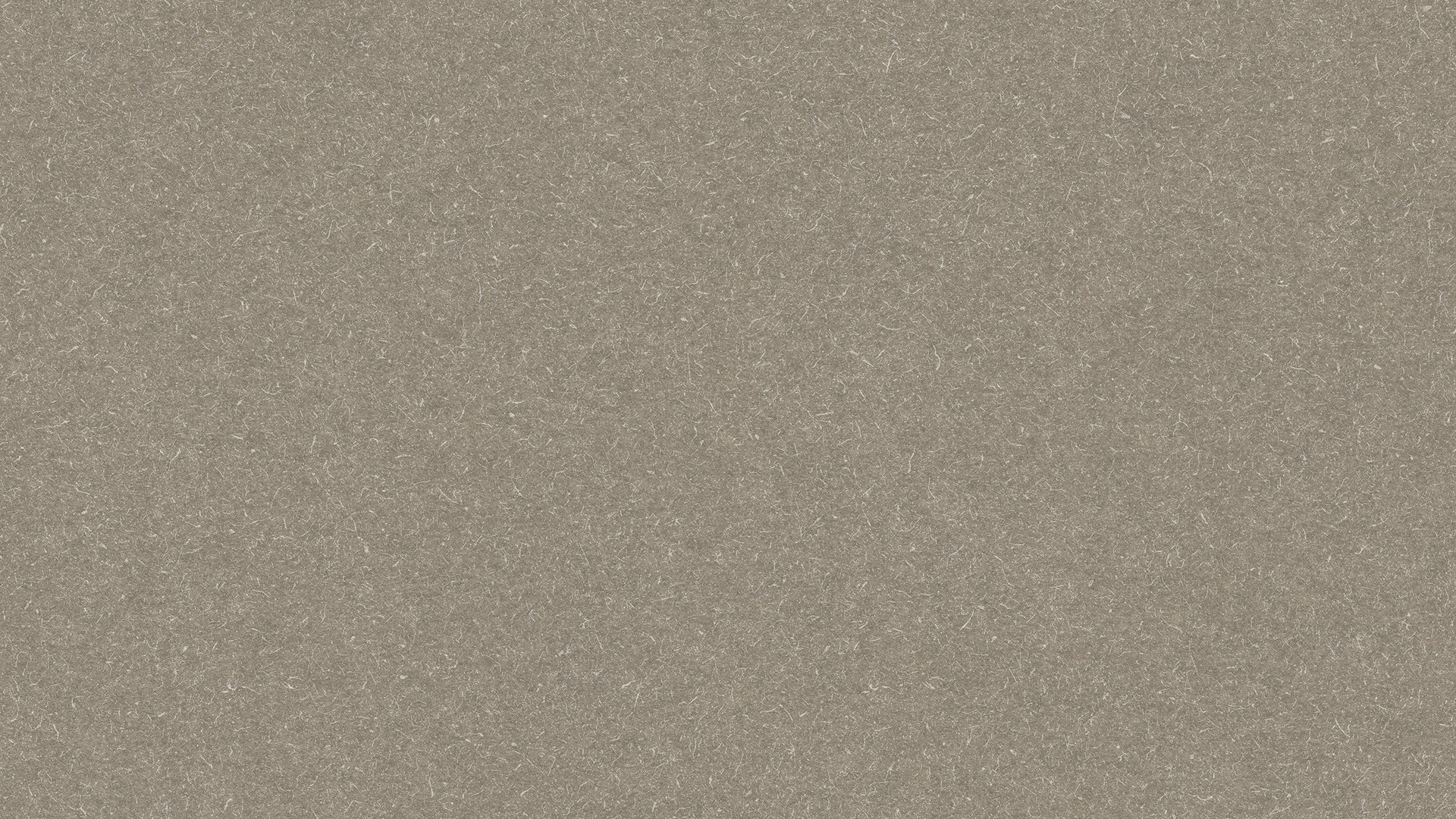 Fresh from the designlab:
the decor of the month March
Linum
Characteristics
overprint cylinder for Haithabu, fine fibres, styled like negative pores, freely cuttable
Application
surface, furniture, front profile, caravan
About the decor Linum
The Linum single cylinder was developed as an overprint cylinder for the textile decor Haithabu. Linum presents fine fibres that recall an MDF panel and are styled like negative pores. When overprinted with Linum, the Haithabu decor acquires a new, intriguing visual identity and conveys the impression of a completely different materiality. Its purist look and the diversity of the potential colour nuances make this decor an ideal fit with metals or stones. Linum can be used in many diverse ways – as a furniture surface, on front profiles, as wall panels, in interior design and in the caravan sector.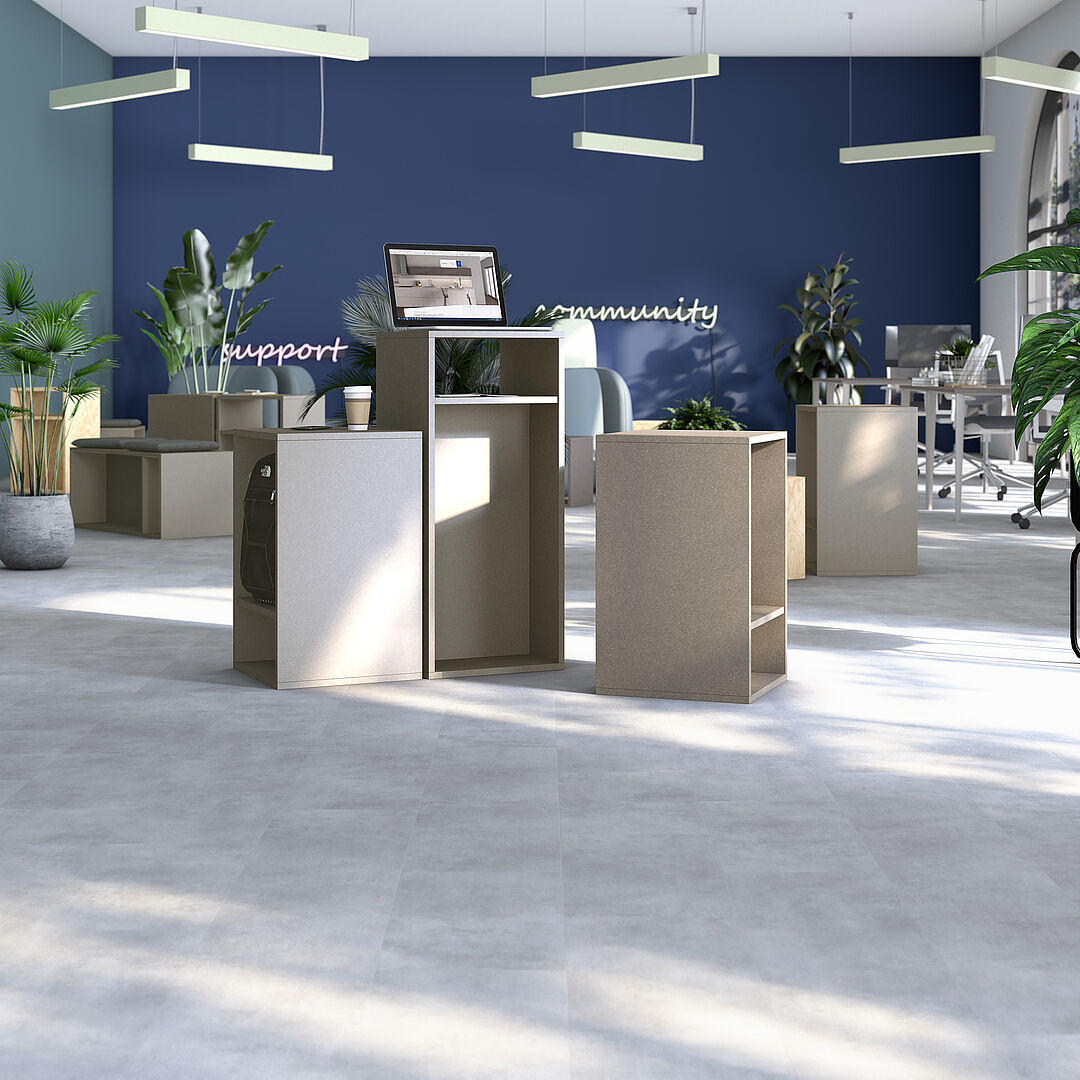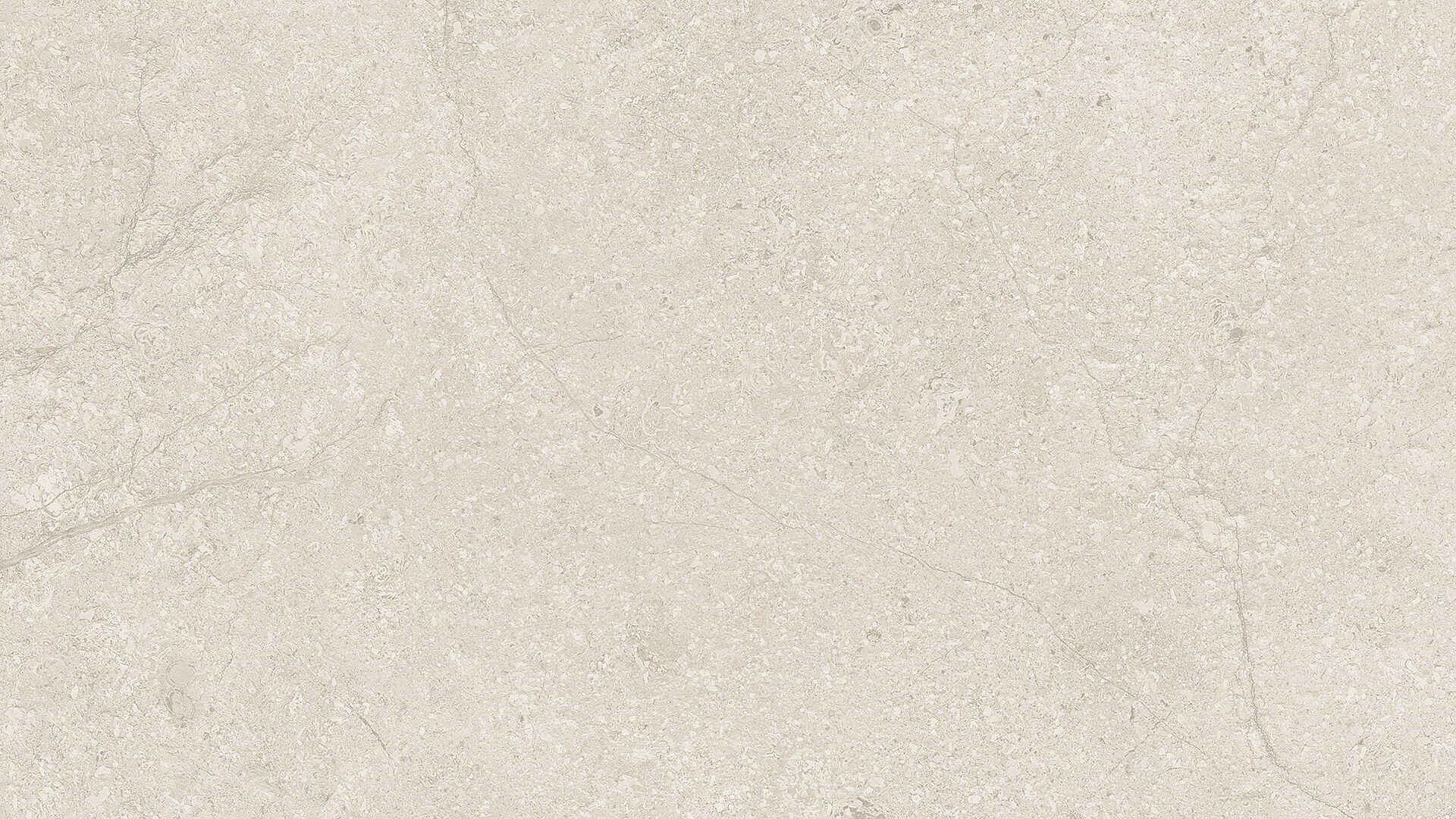 Fresh from the designlab:
the decor of the month February
Marès
Characteristics
grainy, minimalist cracks and inclusions
Application
kitchen, home furnishings, bathroom furniture
About the decor Marès
The decor Marès is a sandstone impression with delicate cracks and inclusions. The distribution and characteristic properties are moderate, creating a restrained impact that remains authentic and with the hint of a 3D effect. Marès is the local designation of a particular sandstone known as calcarenite that is found on the Balearic Islands.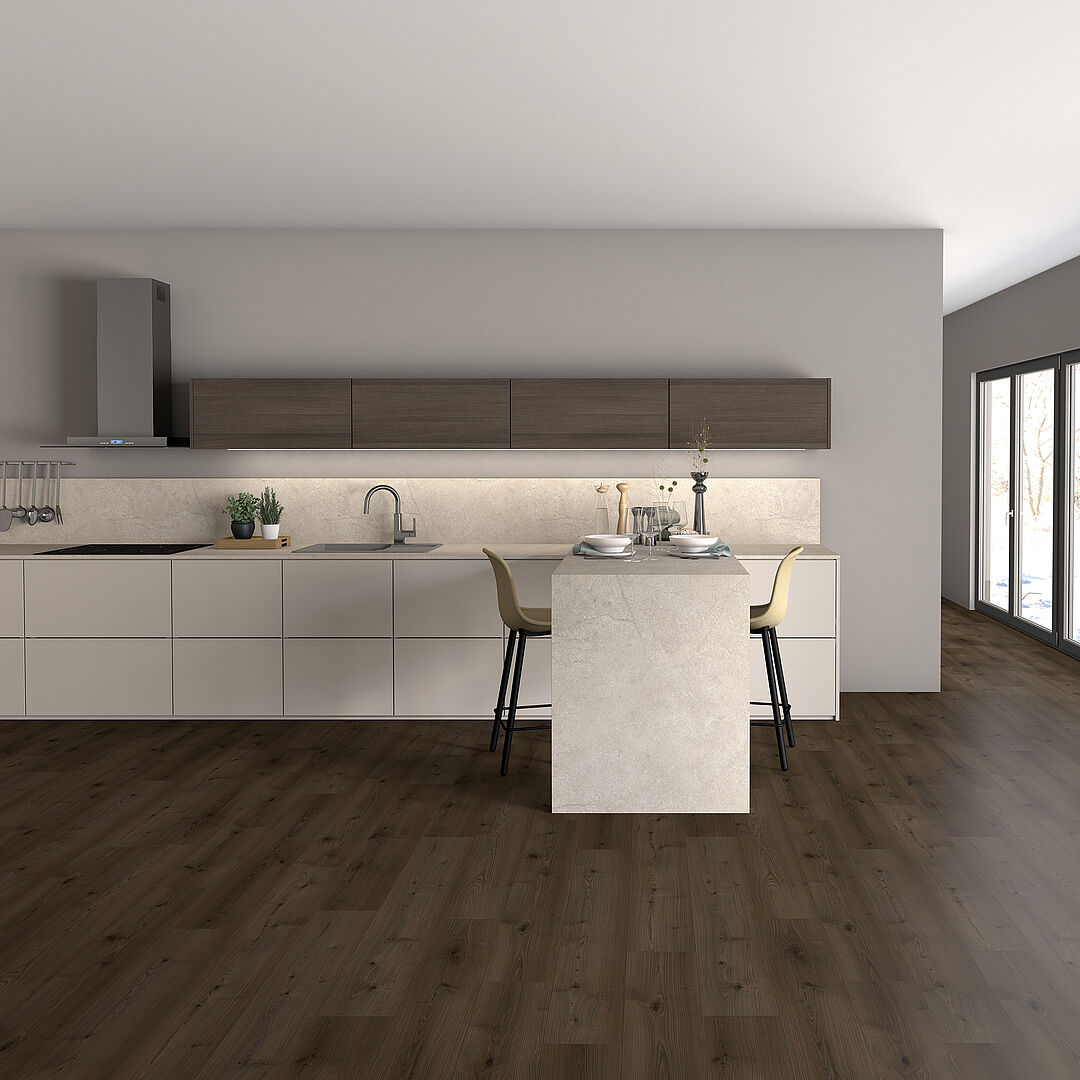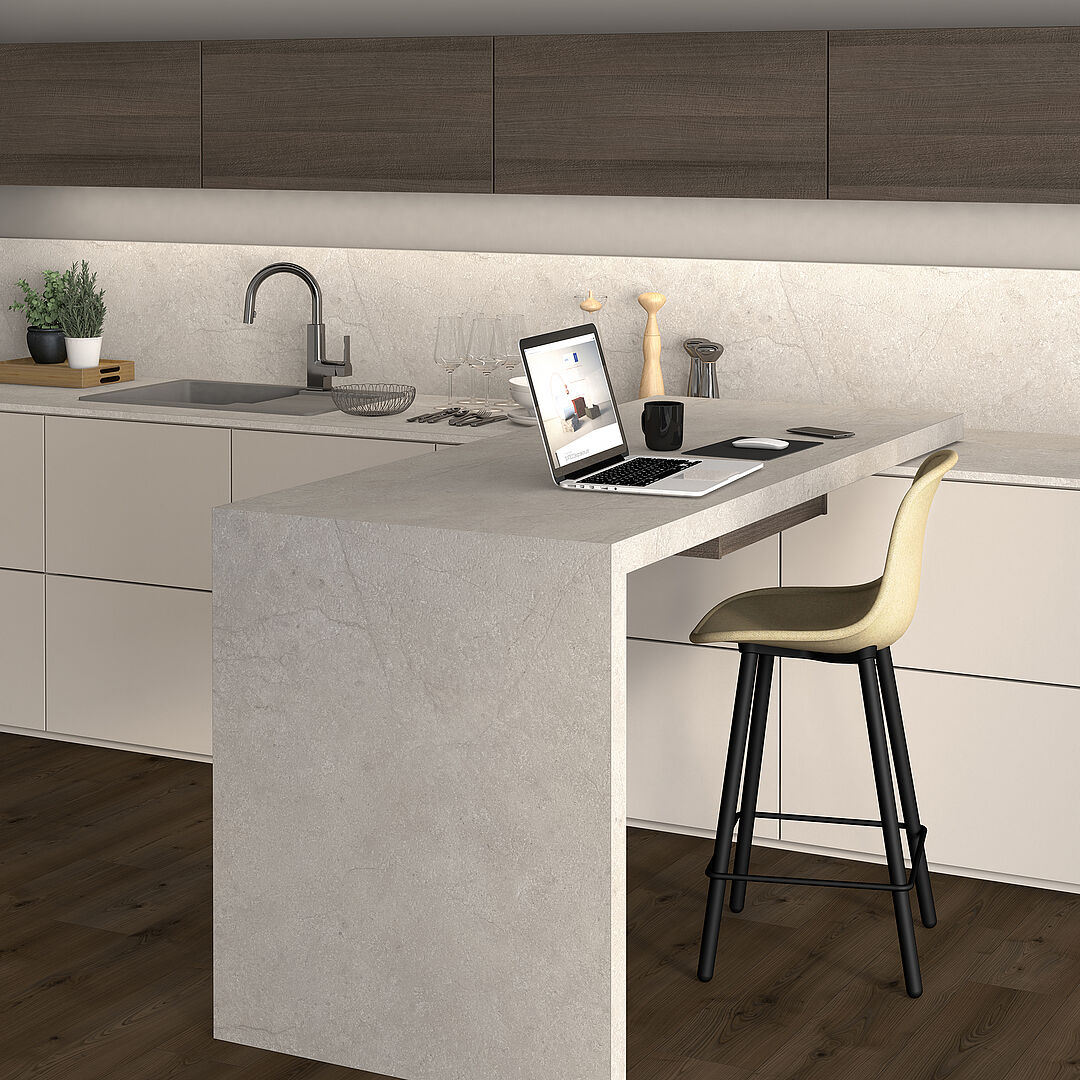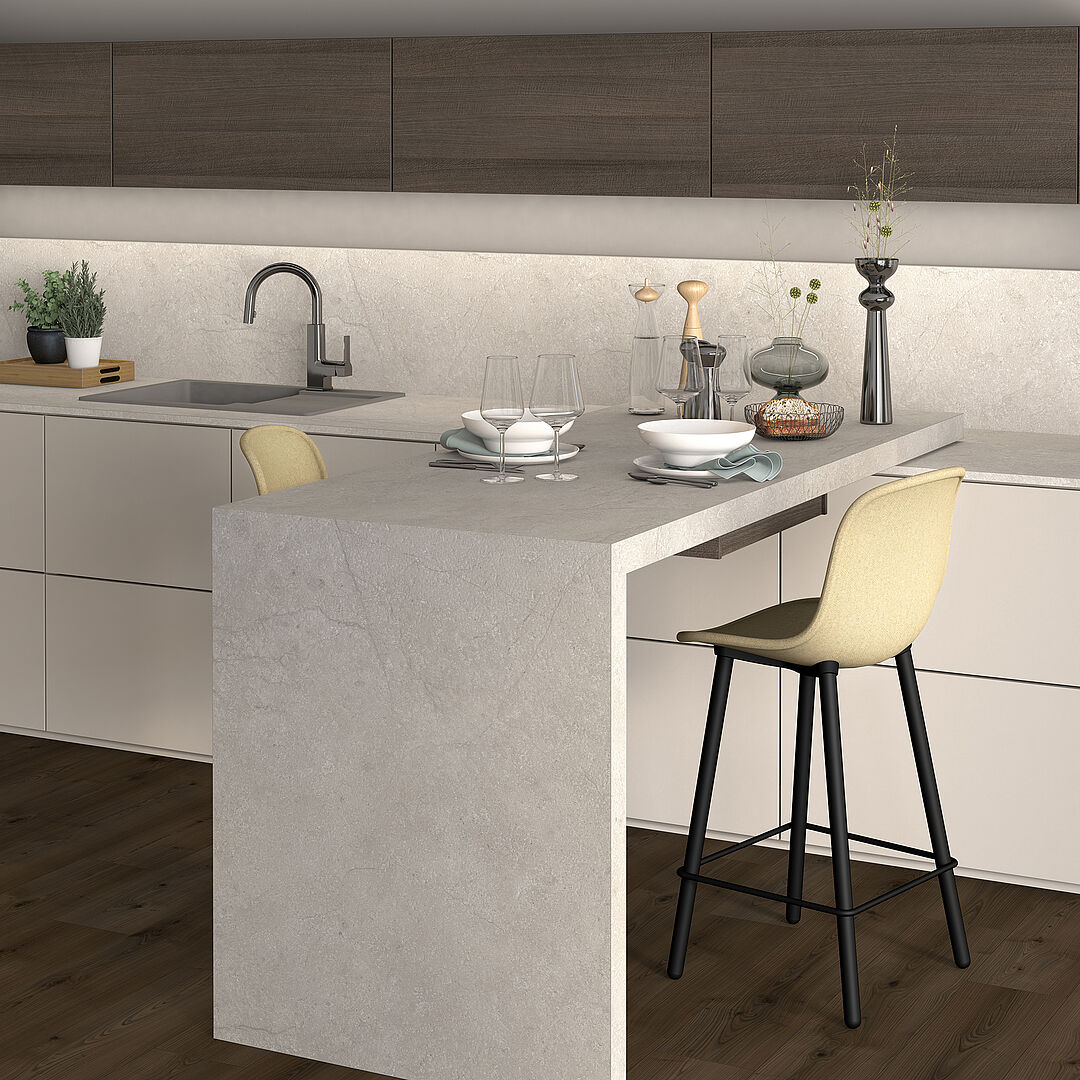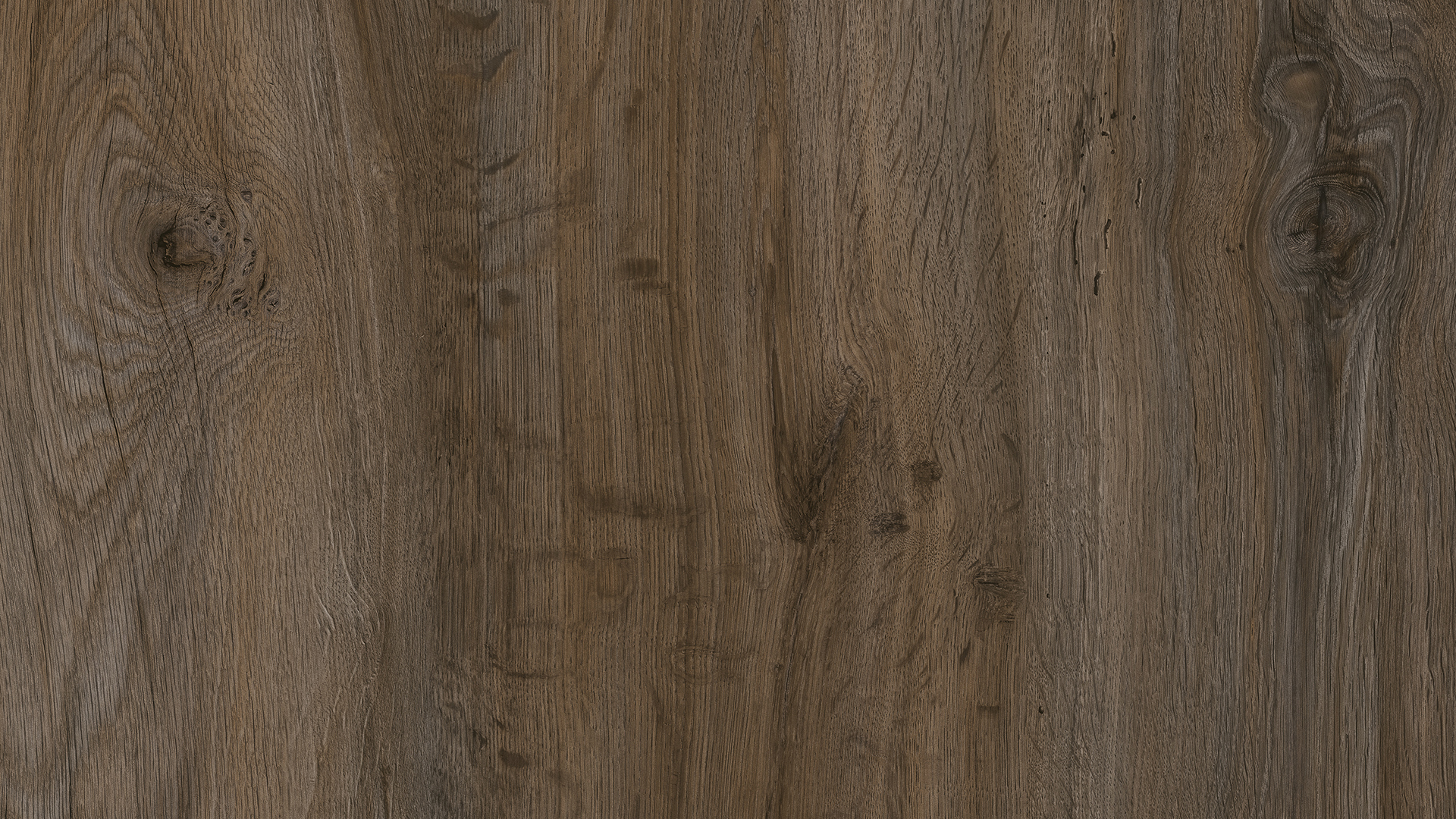 Fresh from the designlab:
the decor of the month January
Florida
Characteristics
Knots, full flowers, brushed, subtly rustic, rich in detail, dynamic movement
Application
Floor allover
About the decor Florida
Our Florida decor is natural with a texture that is rich in detail. This brushed oak wood lives from movement. A balanced play on colour, light and dark reflections, highly varied knot formations, full flowers and occasional cracks make this floor allover into a unique individual item with a subtly rustic appearance. Alongside its incredible variety of species and biodiversity, the "Sunshine State" of Florida features several hundred miles of long beaches. Florida was named by its Spanish discoverers after the Easter-tide festival "Pascua Florida" or "feast of flowers". It is the most south-easterly federal state in the USA.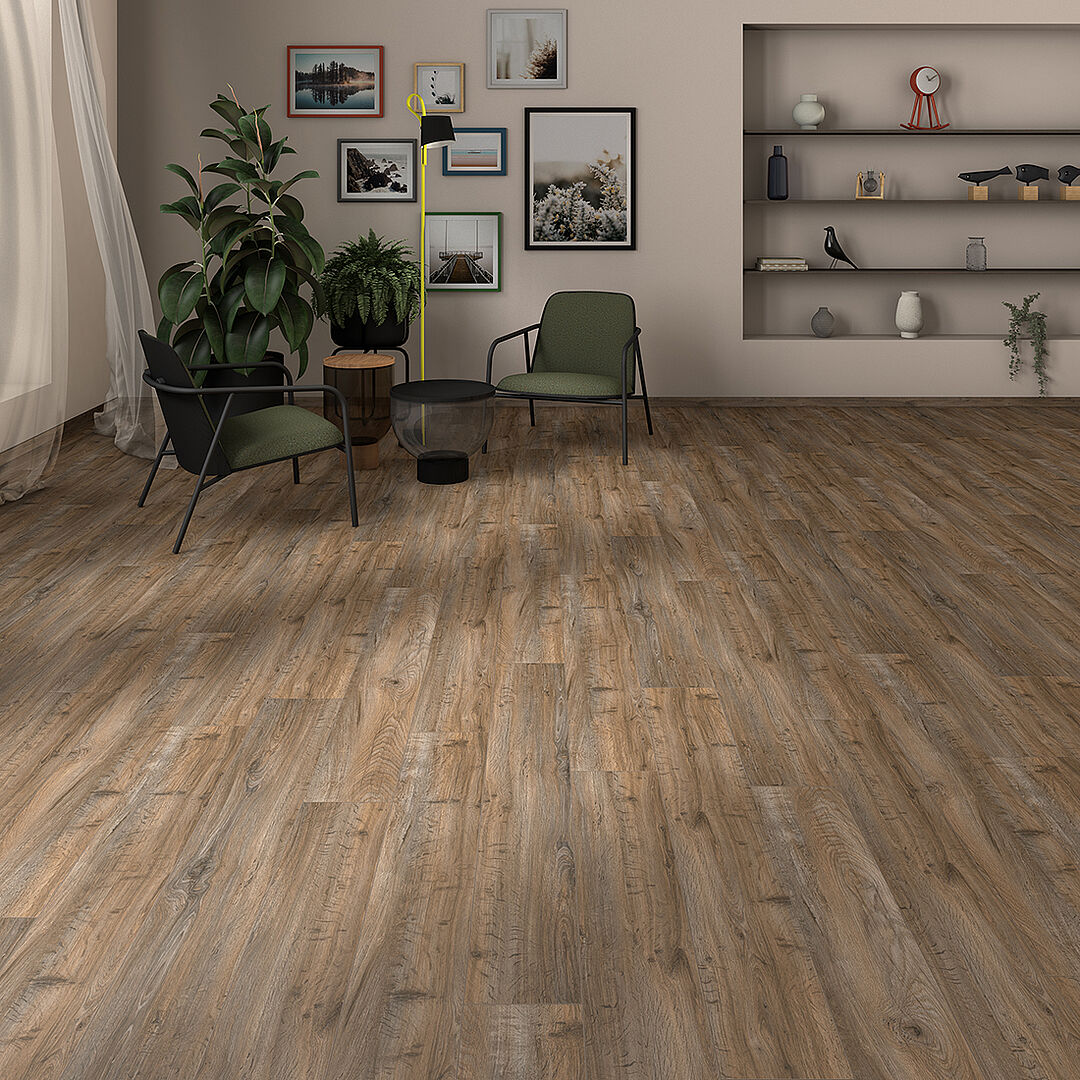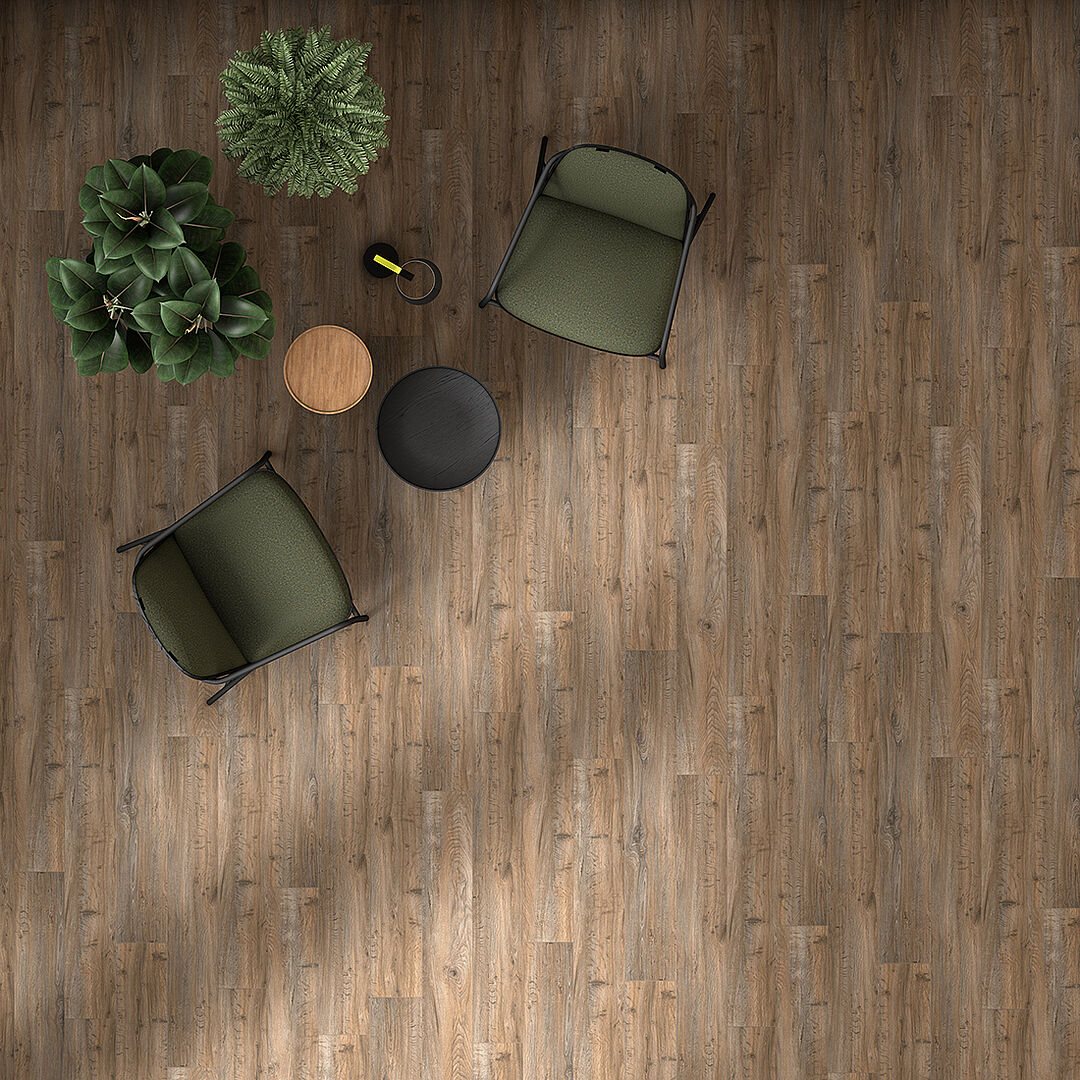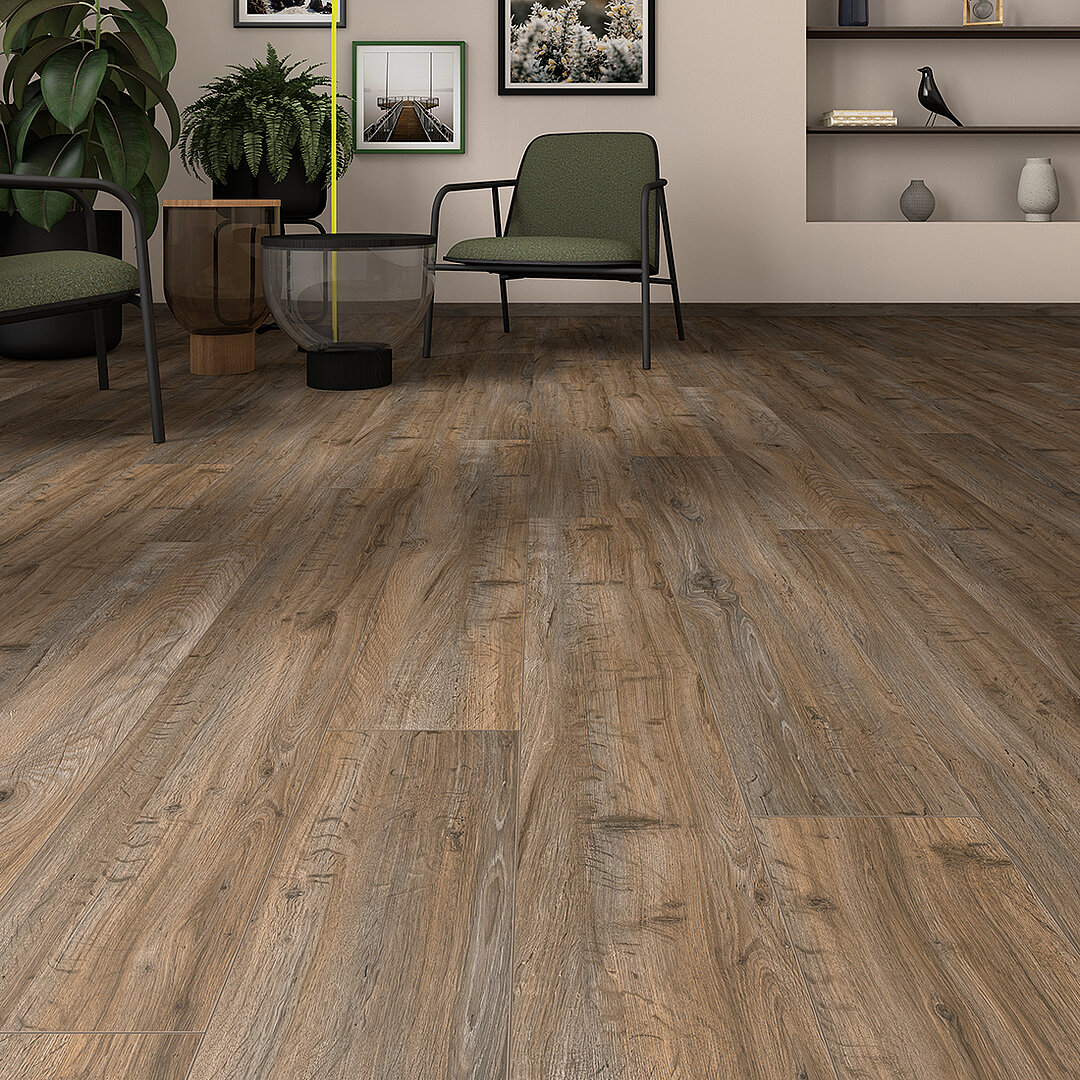 Surteco Decor
Previous Collections