Decorative Paper
When ideas become reality
There is inspiration everywhere, you just have to look for it. At tradeshows, in everyday life, social media and in nature. Our Designers find inspiration from these sources to create new patterns and structures. New designs take on life - classic, modern, extravagant or simple. One of a kind designs can be created to suit customer needs. Our imagination allows us to fashion the perfect design for any enviroment.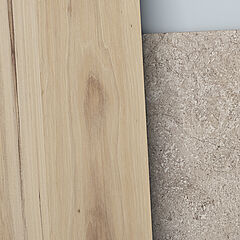 Printing
Our decorative papers offer the ideal base for surface finishes. Why? Because we only use special technical papers with the best surface qualities and print with high-quality color systems free from heavy metals. This means we can guarantee optimum printing results which are perfect for impregnation– regardless of what surface structures or gloss levels you decide. Wood reproductions, stone looks, textile or metallic surface effects are achievable.
Design
Design quality demands expectations
We are committed to design expertise and work towards it every day, to always be able to offer you the most relevant new designs.