Multiroom living concepts
Cocooning, home office and multifunctionality – these are the key terms of the challenging year 2020. What does this mean for kitchen design? What trends can SURTECO designers perceive going forward?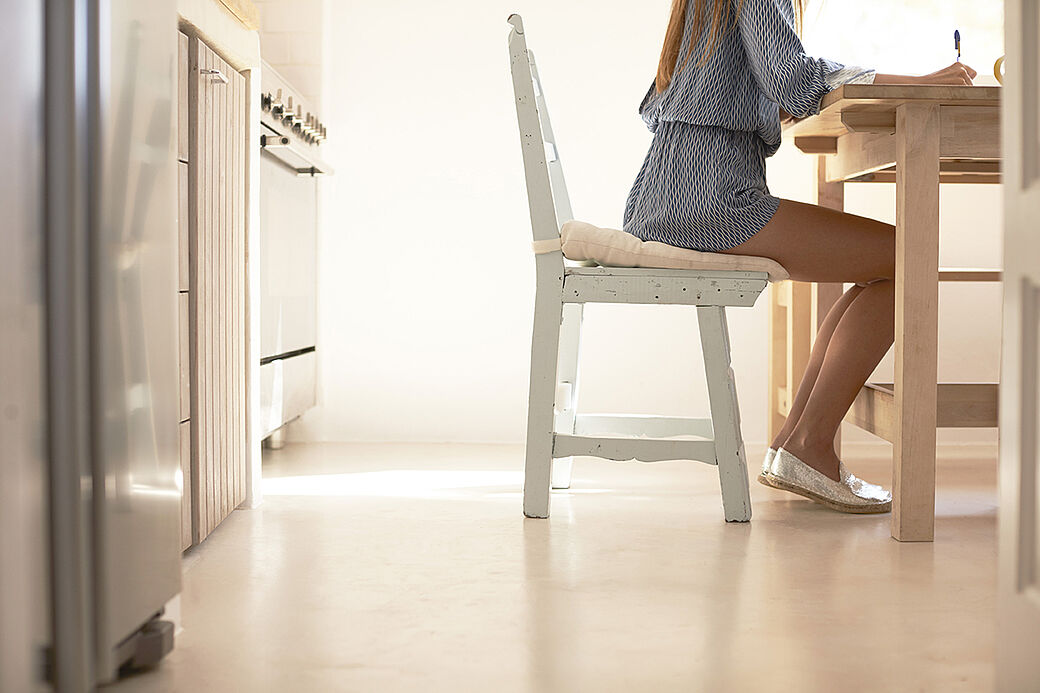 Homely, naturally elegant and functional kitchens melding seamlessly into neighbouring rooms are shaping the trend. The kitchen industry is currently engaging with the installation of desk areas. These can be built into a dining table or worktop and are easily combined with appropriate sideboards and dining-room furniture. Materials and design familiar from kitchens are now also being transferred into other living areas. Overall, kitchens are becoming higher value and acquiring a more timeless ambience.
Another trend for 2021 relates to open, minimalist and clean furnishing concepts for all areas. Dark shades continue to dominate colour compositions alongside matt, scratch-resistant surfaces with anti-fingerprint effect. The increasing richness of detail acts as a foil, with pedestals, handles, cornices or skirtings.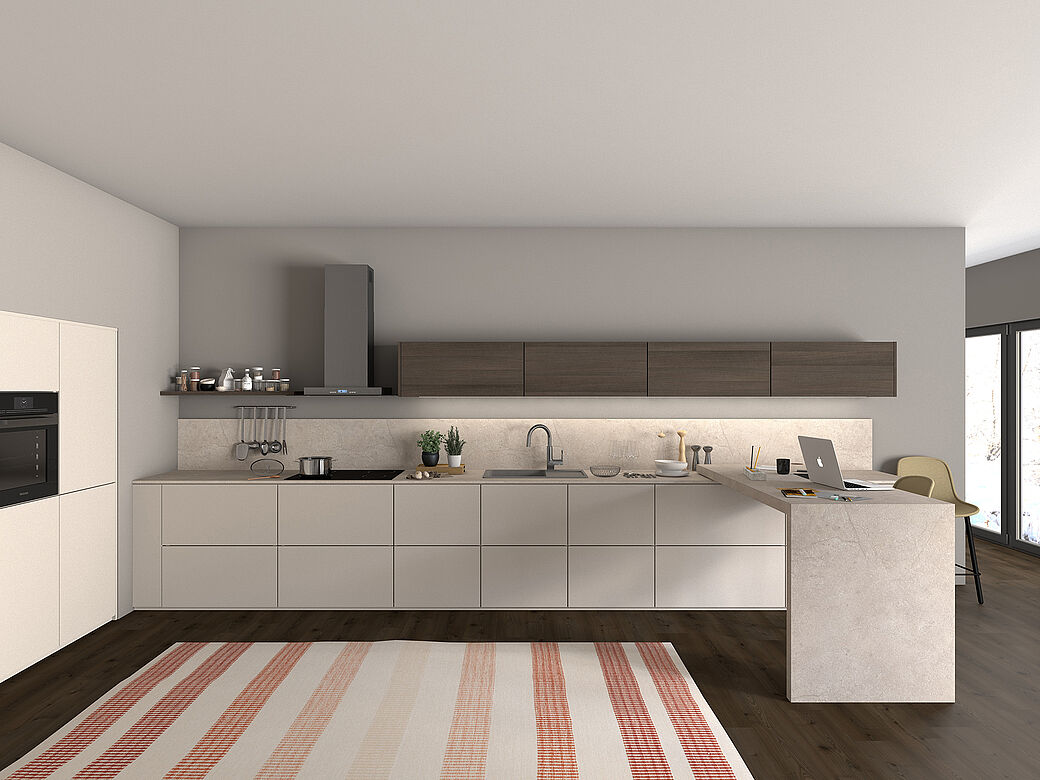 Decors are gaining increasing importance in the kitchen. Gone are the days when they simply defined highlights. Designs are gaining popularity that can be transferred to holistic living concepts. They are calmer and more two dimensional – like our trend decor Marès. This sandstone impression features light cracks and inclusions. The distribution is moderate, making the impact understated and yet authentic, and lending it a modest 3D effect.

However, natural decors like the light oak look Copenhagen are also gaining importance. It is a genuine all-rounder in furniture design. Dark walnut woods provide a contrast along with calm, elegant decors like Grimspound, an original moor oak with light planking. Different types of stone such as Karlsbad, an elegant fine-grain marble impression, Ardoise de la Val, a slate design, or defamiliarized concrete looks are never entirely out of fashion. Presented in bright colour schemes, they continue to give aristocratically styled kitchens a special character that will endure through 2021.
"We develop decors with timeless elegance that add intrinsic value to furniture beyond short-term trends."

Joerg Dietz, Head of Design, SURTECO
Mehr dazu und weitere Trends lesen Sie auf unseren Design Stories?