Interzum 2017. SURTECO impresses with unique trade fair stand design
ONE in Motion
"Our aim is not simply to present areas of expertise and opportunities – we want to bring them to life in a tangible experience, present their effect and inspire aspirations."
This was our demand on the SURTECO trade fair stand at interzum 2017. Together with the design studio Ippolito Fleitz Group, we developed a design approach under the motto "ONE in Motion" that was anything but not ordinary. Visitors were able to experience the strength of the SURTECO Group live via the impressive stand architecture full of interesting products and designs.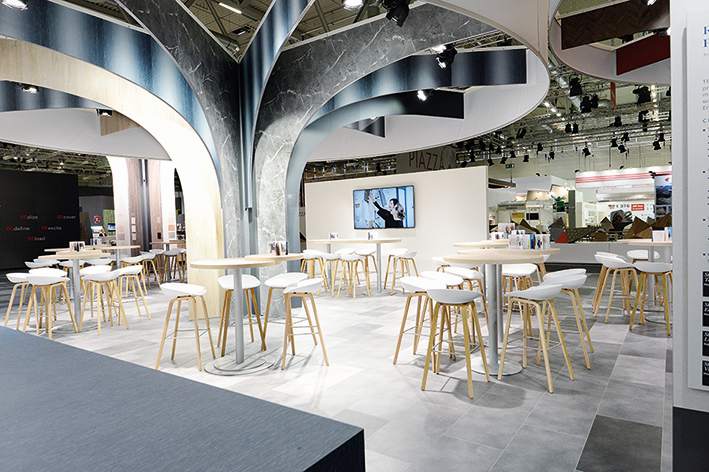 Anyone standing at the Cologne trade fair in the central piazza was invited to experience exactly this. SURTECO presented itself as a central market player on 550 m² in the best frequency. But the large area alone was not what attracted visitors. "Trees" over five meters high rised up to the sky, impressively revealing the diversity of the product range. Visitors embarked on a transformation between opportunities, a voyage of motion – which moves in the literal sense. In keeping with our promise this year of "ONE in Motion".
Three trend trees showed the most important designs. A fourth of the surprising constructions presented current highlights in the decor match, two further fanned out installations the latest technical innovations. And especially the excitingly choreographed portrayal of edgebandings from BAUSCHLINNEMANN and DÖLLKEN attracted visitors with its waveform 3D look.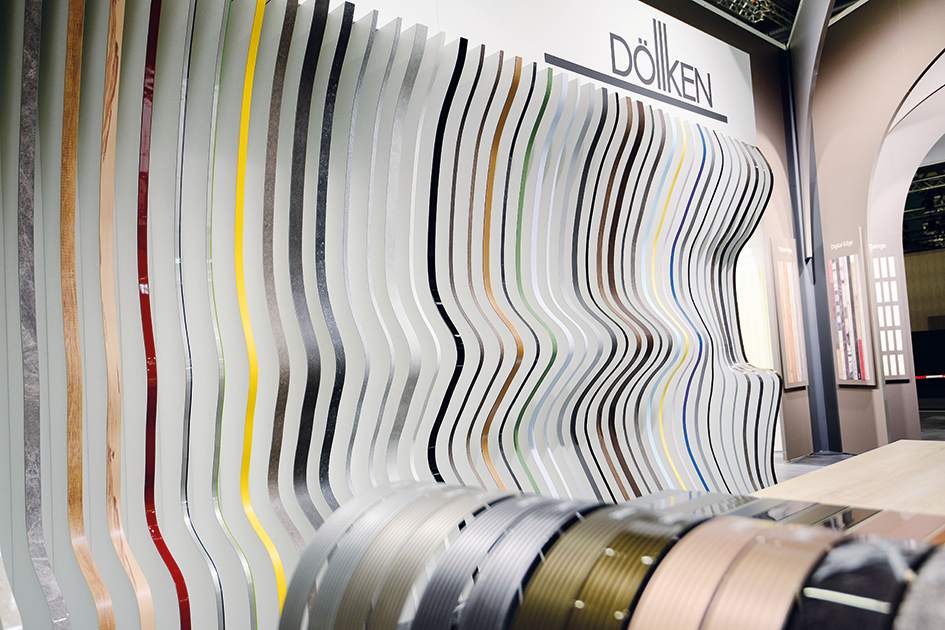 The stand concept is awarded with the "German Design Award"
With this stand concept we hit the bull's eye of the jury of the "German Design Award" in 2017. The 550 m² stand convinced the jury with its impressive architecture and the complexity of the products as an integrated concept. We received the German Design Award in the "Winner" category for our trade fair concept.
"The image of the iconic trees installed above the stand, forming a covering over it, endows this trade show stand with a characteristic identity," the jury explained.