SURTECO interzum 2019 - Interplay with dimensions. Perfect match.
The way we presented at interzum 2019: Inviting, open and communicative. The "SURTECO Plaza" invited to linger and experience the wide range of innovations.
The focus of the trade fair appearance at interzum 2019 was the SURTECO match. We strive for perfection, perfection in design, colour, gloss and haptics. This differentiating core competence is reflected in the diversity of specialists and know-hows that are grouped together under the umbrella of SURTECO. But, we are more than the sum of our parts and that was the crucial factor for our motto in 2019:
We are One for your success.
The exhibits combined a variety of disciplines and material combinations in one object and showed the opportunities that open up for the customer with the SURTECO match. Many parts unite to create a whole. Each facet forms a building block for: one product of the portfolio, one solution for an industry, one brand within the match. interplay with different dimensions.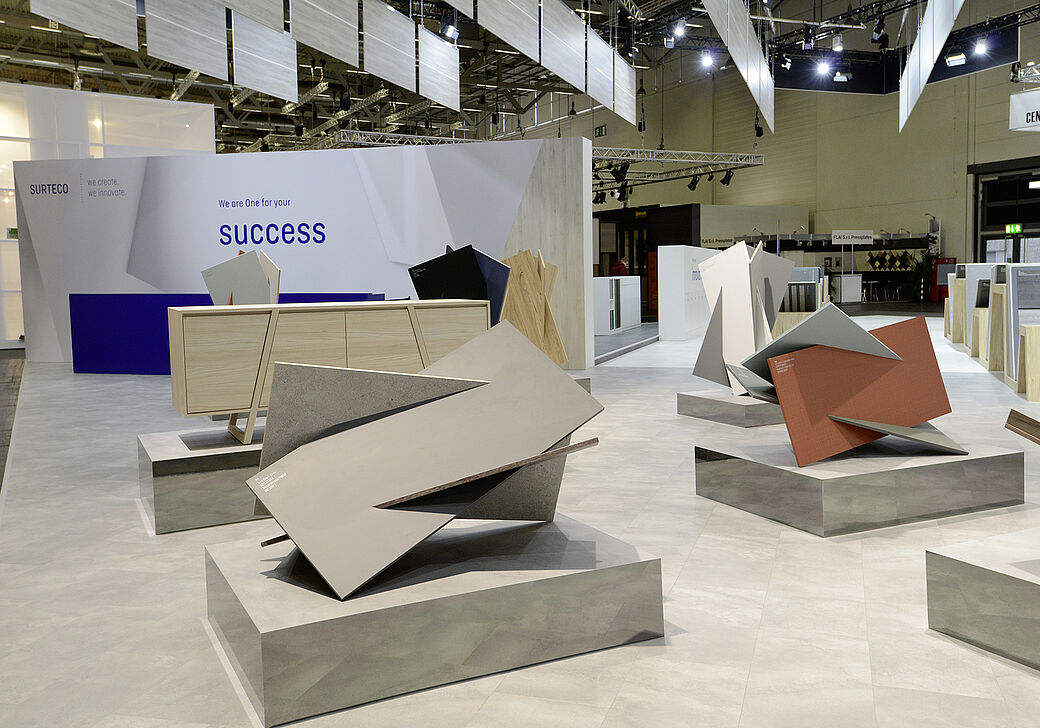 Sculpture cubes allow easy handling and a superior and uniform appearance. The right solution for every industry, harmoniously combined. Perfectly staged.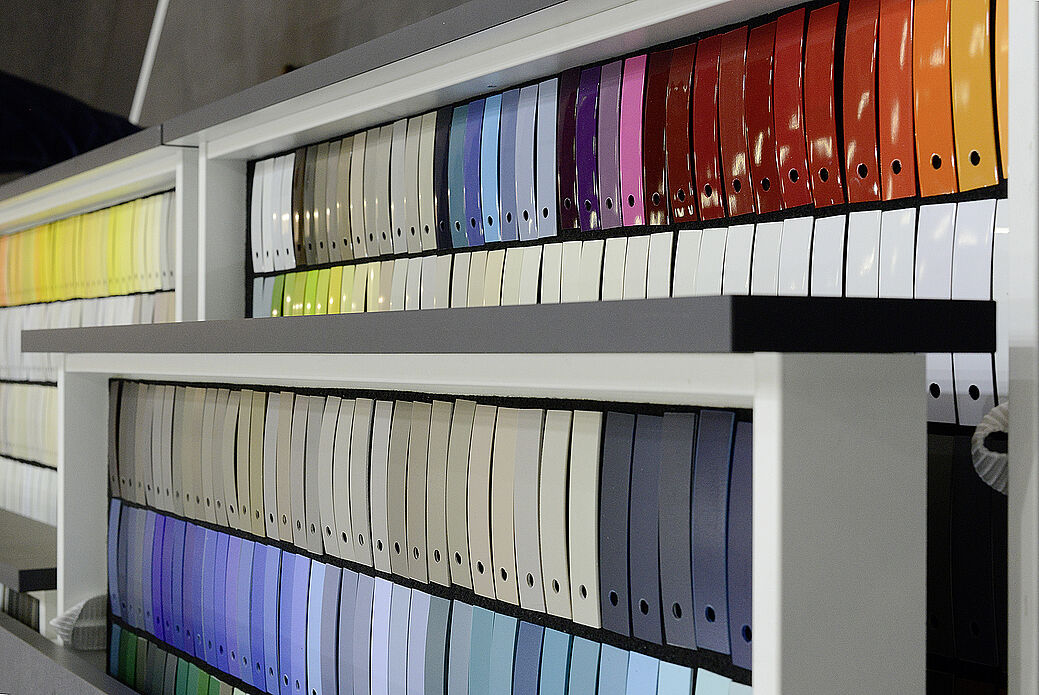 10-meter-long tables presented the latest innovations in surface technology as well as the latest trend decors and designs.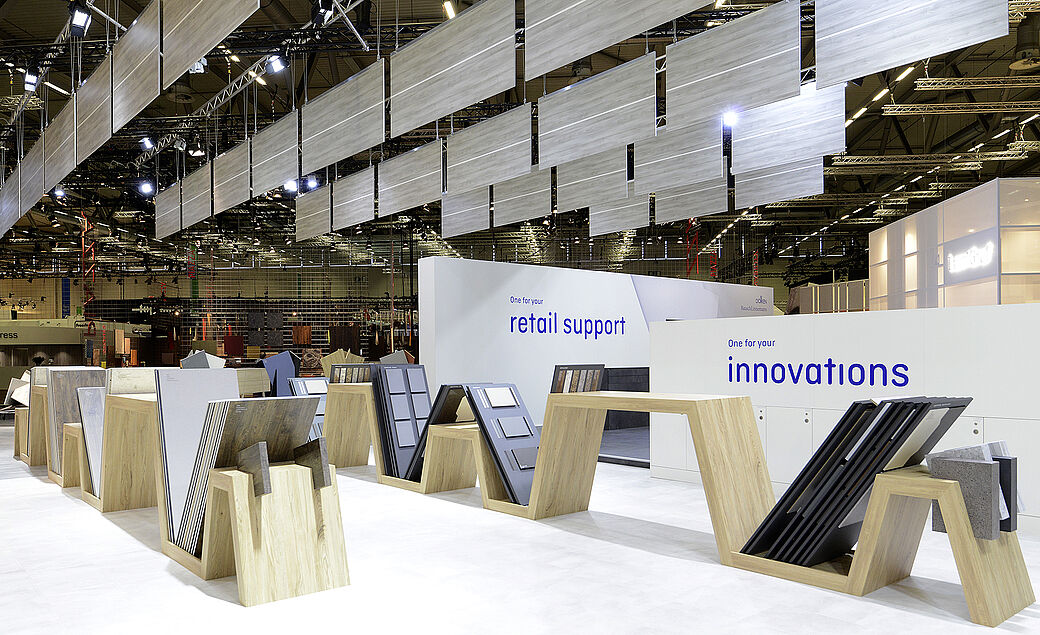 SURTECO presented brand new "Design Stories" in its own trend gallery. Actually developed as an online-tool, that continuously shows trends and their stories, at the interzum own exhibits were created, which transported these stories from the Wolrd Wide Web to Cologne.