Design experience: Charles de Gaulle Airport
'This way!' – 'Un café noir, s'il vous plaît.' Different languages, different cultures. Huge halls under glass roof constructions that allow lots of light to flood the rooms. Rolling walkways that seem endless, with lush green seating areas between them. A very quiet background noise of an aeroplane turbine. A few steps further on, American hip-hop from the jukebox of a cafe takes over the audio backdrop. Then the beat is replaced by Edith Piaf: 'Sous le ciel de Paris'. Under the sky of Paris. Welcome to Europe's second-largest passenger airport: Paris Charles de Gaulle.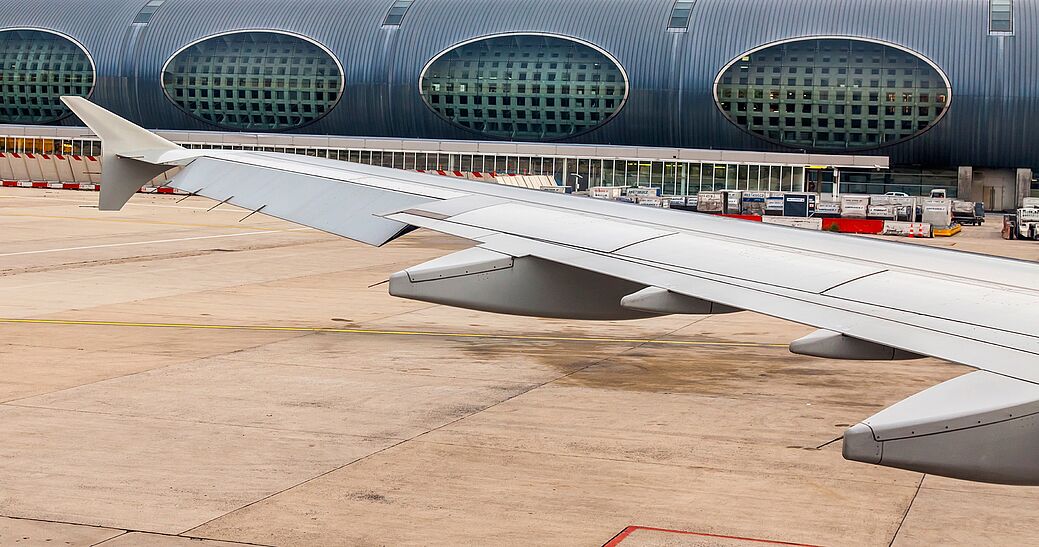 SURTECO product designer Valentina Dedi is on her way to America and is stopping over at Paris Charles de Gaulle. She is sitting in Terminal 2 at the champagne bar of the first Michelin-starred restaurant in the airport. Time to take stock in a moving and lively location that was built many decades ago but is still bang on-trend.
No matter where you stop in this airport, you feel the impressive, timeless design in the overall formal language and furnishings. Although, here in particular, time plays an important role. Every process, the overall procedure, arrival, departure, it is all about time. And yet the place where all that takes place is so detached from it. This airport was constructed in the 1970s, and yet it seems so modern to us now. There is Terminal 1, which has become legendary because of its futuristic design and Camembert shape. And here at Terminal 2 there are huge open spaces and the exciting glass roof construction, which lets in lots of light. The formal language is simple and clear, with no frills. At the same time, there are pillars and marble elements that provide opulence and class. This mix of minimalism and class can be found today, too. Our mobile, digitised age demands functionality, which requires simplicity. At the same time, a special quality is desired. Charles De Gaulle Airport combines the two.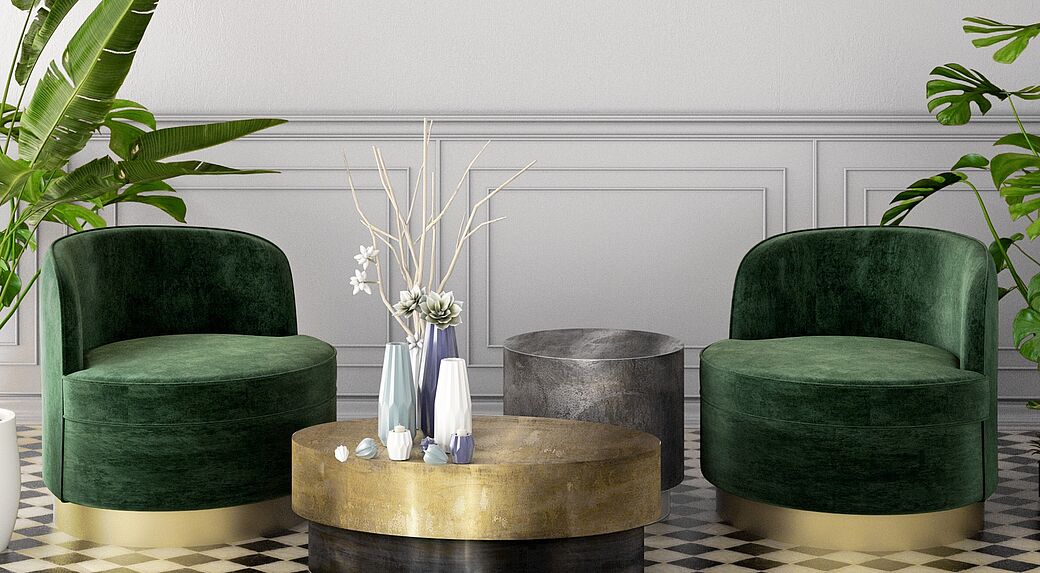 The airport was designed by Paul Andreu, a world-famous airport architect. He said: 'An airport is more than a building. It is a landscape.'
That is a lovely image that we also work with in our Design department. In other words: we think big, not small. Even if, at the end of the day, a room is designed or a building constructed – the concept must be overarching. In this way, we create openness and expanse in the architecture and, ultimately, in the room. The term 'landscape' also wonderfully summarises what is going on here. The urban intertwines with the natural. We can see that here at the airport in the use of lots of green spaces. And in the bars and cafes there is frequently use of dark, exquisite woods, combined with brass. We are all connected to nature and yet we live in urban environments. And in that very urban situation, we want to feel these roots in nature. Paul Andreu was conscious of that back then, as we are now.
Read the whole story and other stories behind our decors in our Design Stories.