Trend Colours 2020 - SURTECO Colour Buzz: Perfect Harmony
The world is transient and defined by changes. What is new today may already be ubiquitous by tomorrow. Everything appears to be disordered and dissipated. Against this background, 20 colours present themselves in perfect harmony in the SURTECO Colour Buzz. They serve as an inspiration for future designs, they are ideal for combination and provide orientation for application processes.
Trend research and market analysis have demonstrated that muted timeless tones, alongside authenticity and cultural influences will take on a very special role in future. Individual and multicultural values define colour worlds in the same way as tradition and nature.

Colour Matrix
The SURTECO Colour Buzz presents new, trendy colour characteristics in its colour matrix, juxtaposing them with the familiar colour personalities of megatrends.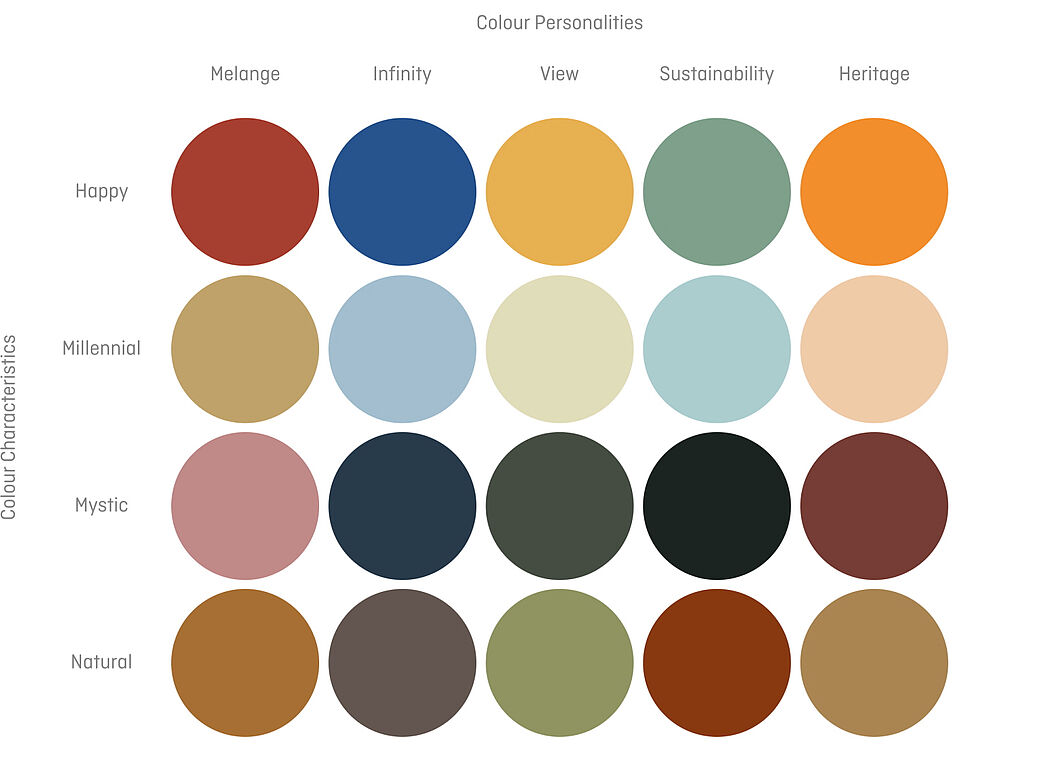 The colour spectrum of horizontal lines comprises natural and mystical colours, alongside soft, multifaceted tones and intensifies as it extends to activating colours. If you look at and combine the colours in the vertical lines, you are reminded of the global and social flows engendered by megatrends. The matrix creates clarity and orientation. However, it also creates chameleon-like combinations. Nevertheless, the statements expressed by the colours are clearly differentiated.
Choreography in a room
SURTECO Colour Buzz helps artisans, architects, designers and developers to determine the optimum colour combination faster and more easily, and demonstrates the effects of colours and textures on the sense of space and the mood in the room.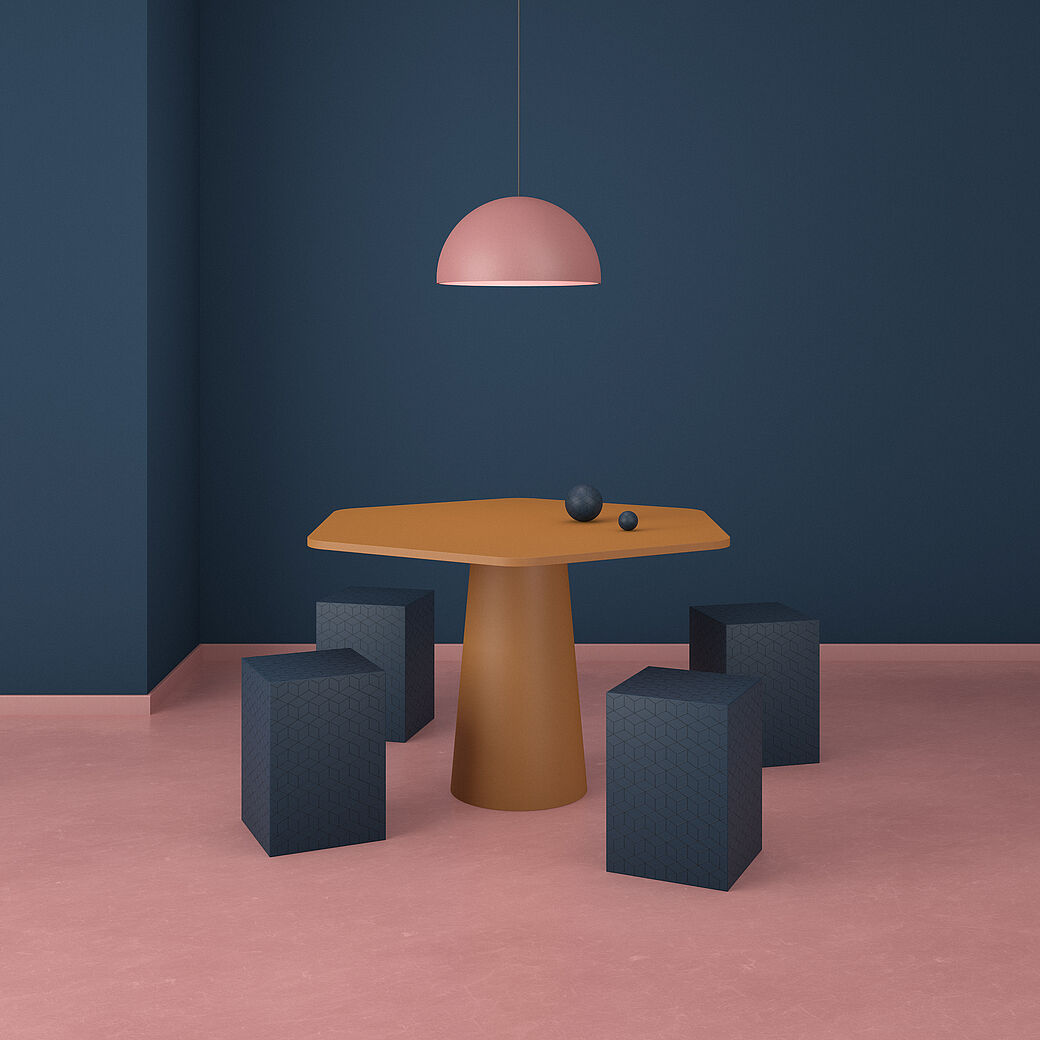 Learn more about the SURTECO Colour Buzz and the interaction of colour, form and texture on our Design Stories!