Decorative paper
Make ideas reality
Inspiration? We find it everywhere. Across the boundaries of industries and country borders, at trade fairs, in everyday life, in museums and in nature. Our in-house Creative department is always on the lookout for special new colours, patterns and structures that we develop into our own decors. Intensive cooperation with customers and interaction with paper producers and engravers also regularly give our designers new ideas, making our range even more varied. Classic, modern, extravagant or discreet decors, or one to suit your individual wishes – we offer the right style to suit any room design.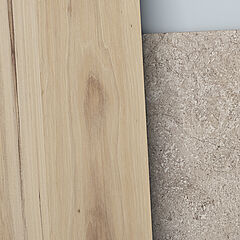 Analogue printing
Our decorative papers offer the ideal basis for surface finishes. Why? Because we only use technical special papers with the best surface qualities and print with high-quality colour systems free from heavy metals. This means we can guarantee optimum printing results and perfect impregnation behaviour – regardless of what surface structures or gloss levels you decide on. Wood reproductions, different stone looks, textile or metallic surface effects – our TECOPRINT decor line grows by over 100 designs each year.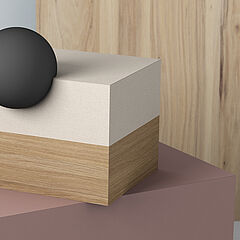 Digital print
Is it possible to produce small quantities economically with full design freedom? We produce small print runs very quickly in our digital decor printing laboratory and offer you unlimited creative possibilities at the same time. For example, we can present photorealistic structures and images or develop unique pieces that are perfectly suited to match a decor or to the specifications of your corporate identity. Product requirements such as designations of origin, position printing, integration of crop markings or digital linking of barcodes and QR codes are also no problem.
Design
Design quality demands expectations
We are committed to design expertise and work towards it every day, to always be able to offer you the most relevant new designs.