Surteco Australia's Technical Profiles are designed and made in Australia at our Sydney based extrusion plant. All tooling is designed and made in-house so that we can offer a complete design, manufacture and delivery service to our customers. From concept to production to delivery, we ensure that every stage is quality controlled and our customers receive technical profiles of the highest standard. Materials used to suit individual applications include PE (Polyethylene), PVC (Polyvinyl Chloride) and PP (Polypropylene).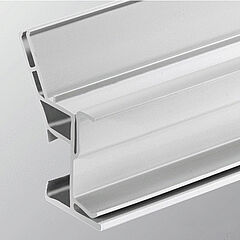 Applications
Profiles from Surteco Australia are used in many different industries and applications. We actively supply technical profiles into the following industries amongst many others:
• furniture industry
• construction
• glazing applications
• transport, warehousing and storage industries
• shop-fitting and POS displays
• aquarium applications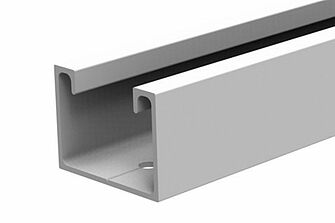 Surface Finishes
Surteco Australia also produces profile extrusions with a variety of optical characteristics. Many profiles can be produced in the colour of choice, but are also possible in a clear, translucent or semi-translucent compound for various effects. Plastic extrusions are also often required to substitute for a metal component, due to preference, suitability or price. Plastic extrusions can be produced using special 'metallic-based compounds' which offer great effect for many applications. Some profiles can also be printed on the surface to give a woodgrain, patterned or metallic effect.
Design
Design quality demands expectations
That means that we are committed to design expertise and work towards it every day, to always be able to offer you the most relevant new designs.