interzum @home 2021
Surface News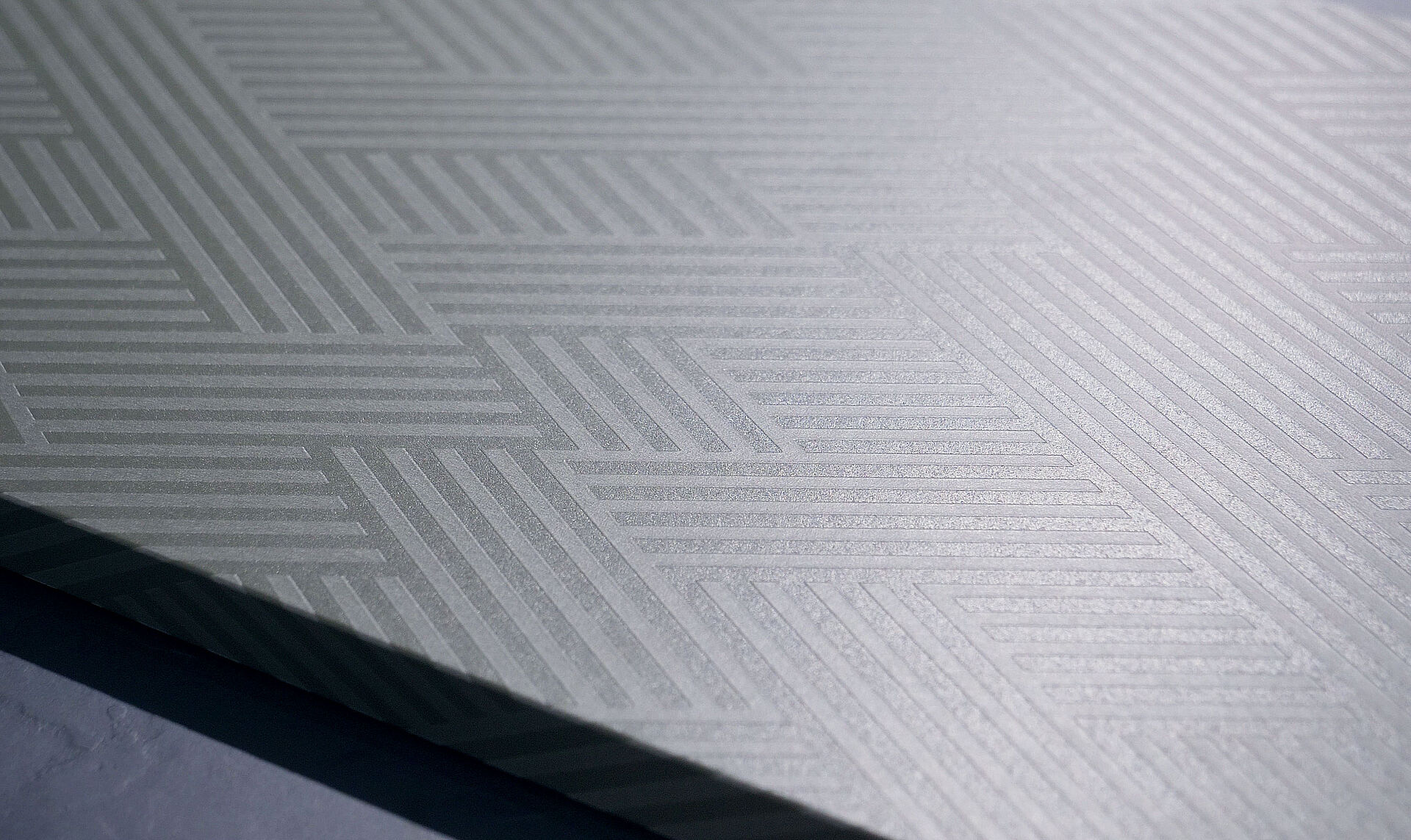 Textured solid colour foils: Uni+
Monochrome interiors are becoming increasingly popular. But monochrome does not have to mean monotone, as demonstrated impressively by our new textured solid coloursdecors: they pay a surprisingly simple and timeless tribute to the new living trend, while remaining extremely versatile with their clear, geometric structures.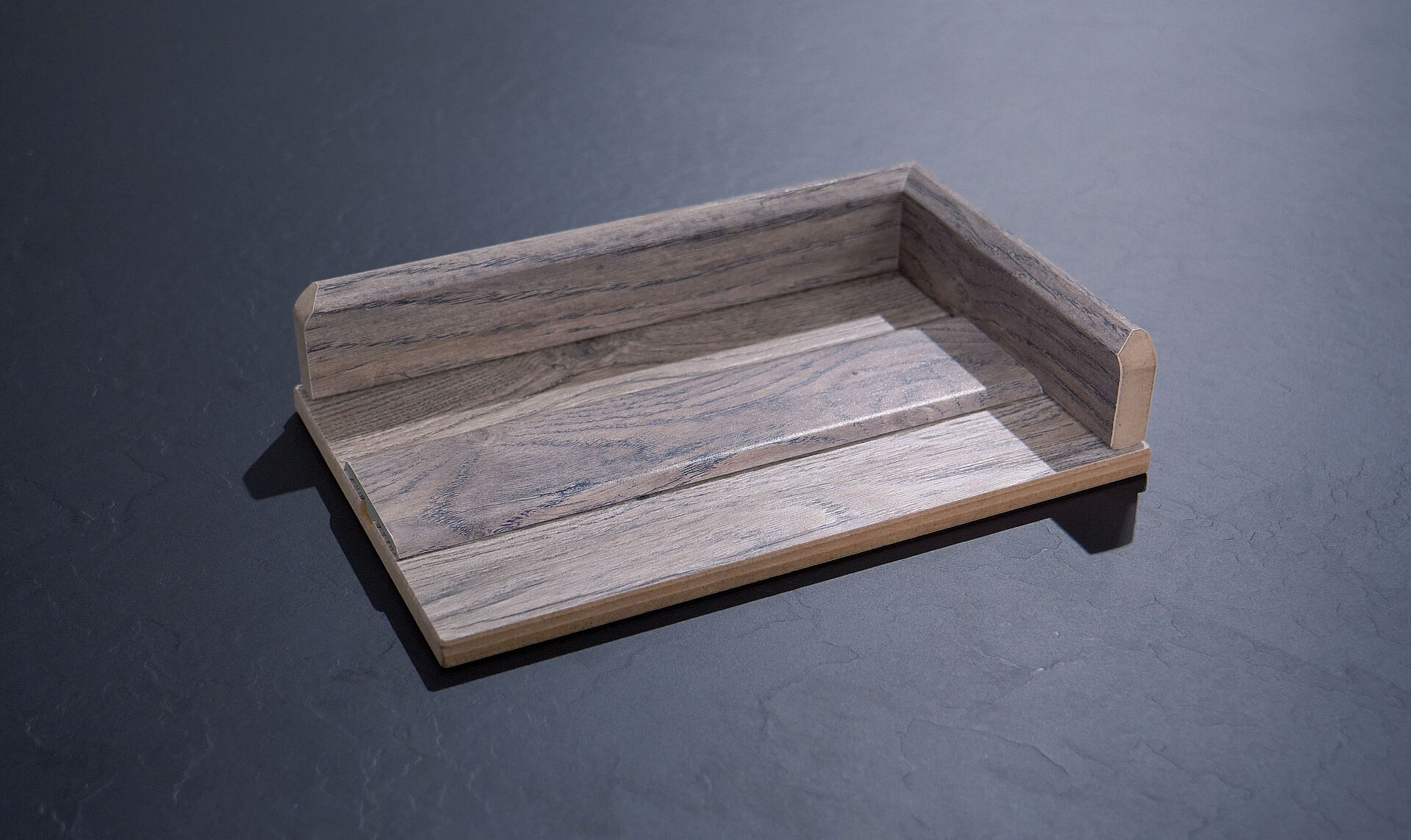 Fortecs
Fortecs is a special wrapping foil development with higher abrasion. It combines the good wrapping qualities of SURTECO finish foils with higher abrasion levels as required in the CPL norm. It can be perfectly matched in digital print – currently available as finish foil , and soon also on PP foil.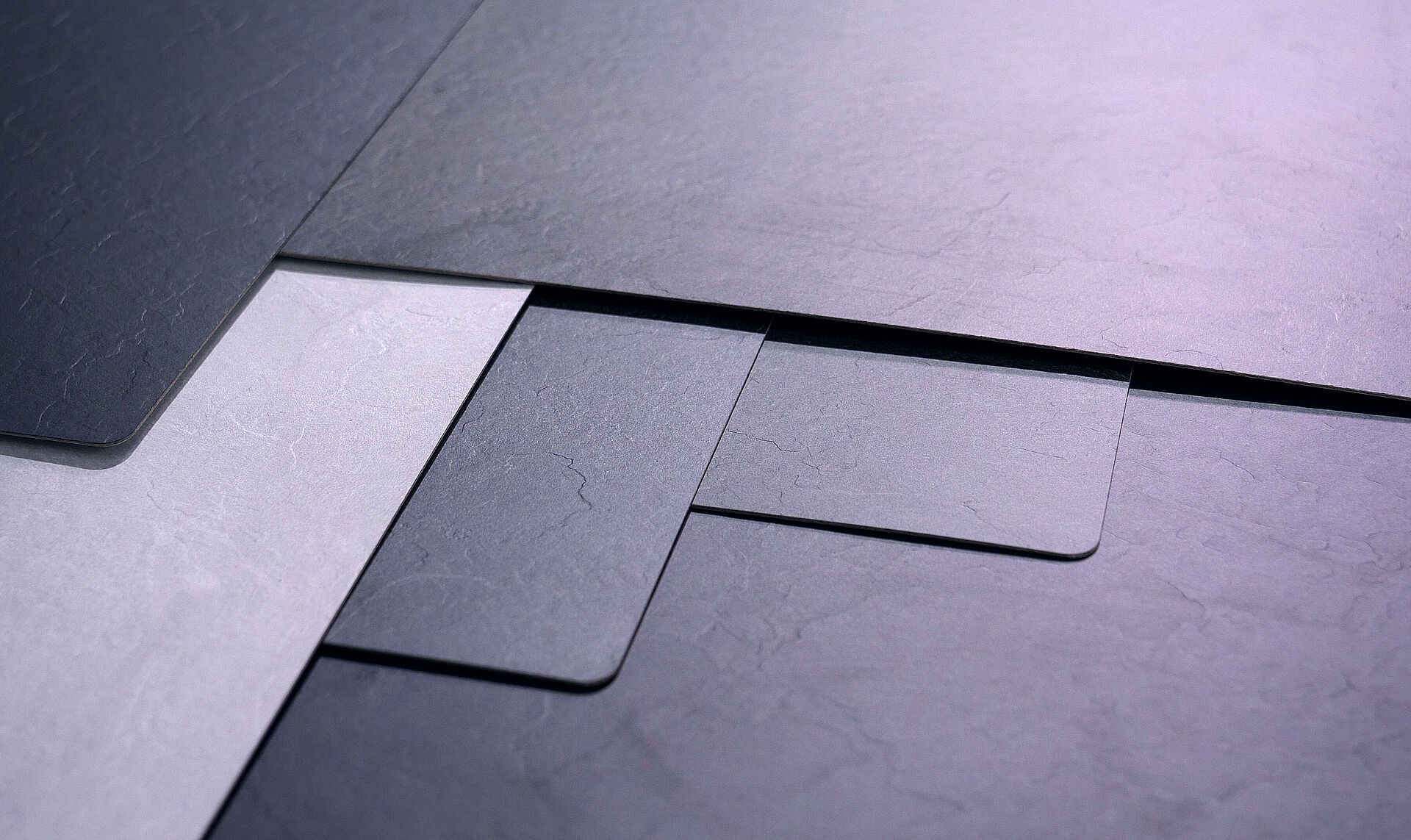 Realtecs
We generate a real impression of a surface with all the nuanced characteristics of form and degree of gloss, a realistic and natural image of the surface. Our new CAD technology allows for gloss level and embossing variations thus resulting in creating a new generation of realistic, natural surface textures.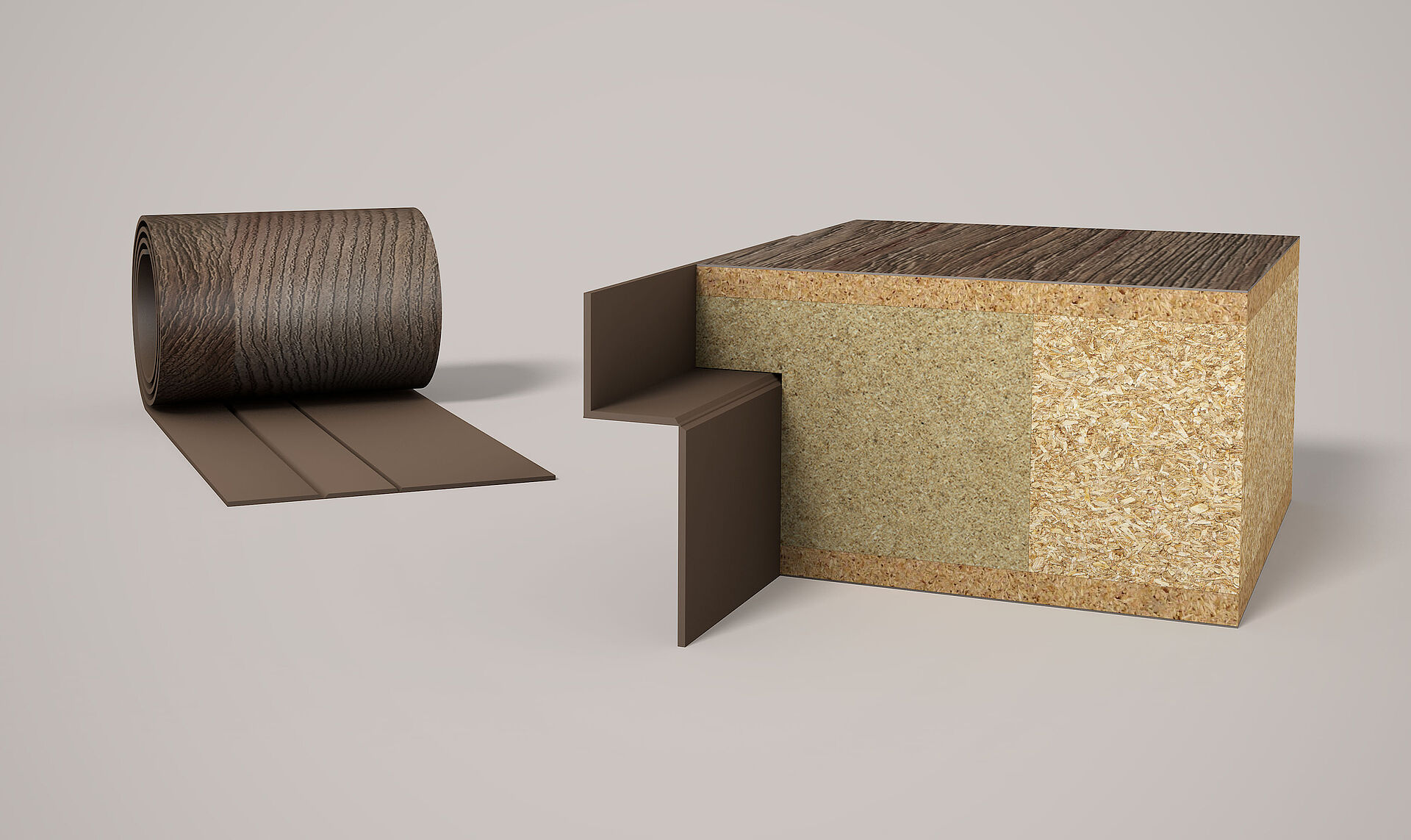 For more variants: FOLDING-EDGE
By using the newly developed ABS FOLDING-EDGE, door rebate edges are being interpreted anew. The reverse side of the thermoplastic edges has been modified with a v-shaped groove. This special finish on the reverse allows the profile to be adapted perfectly to the door rebate or any other geometric parameters.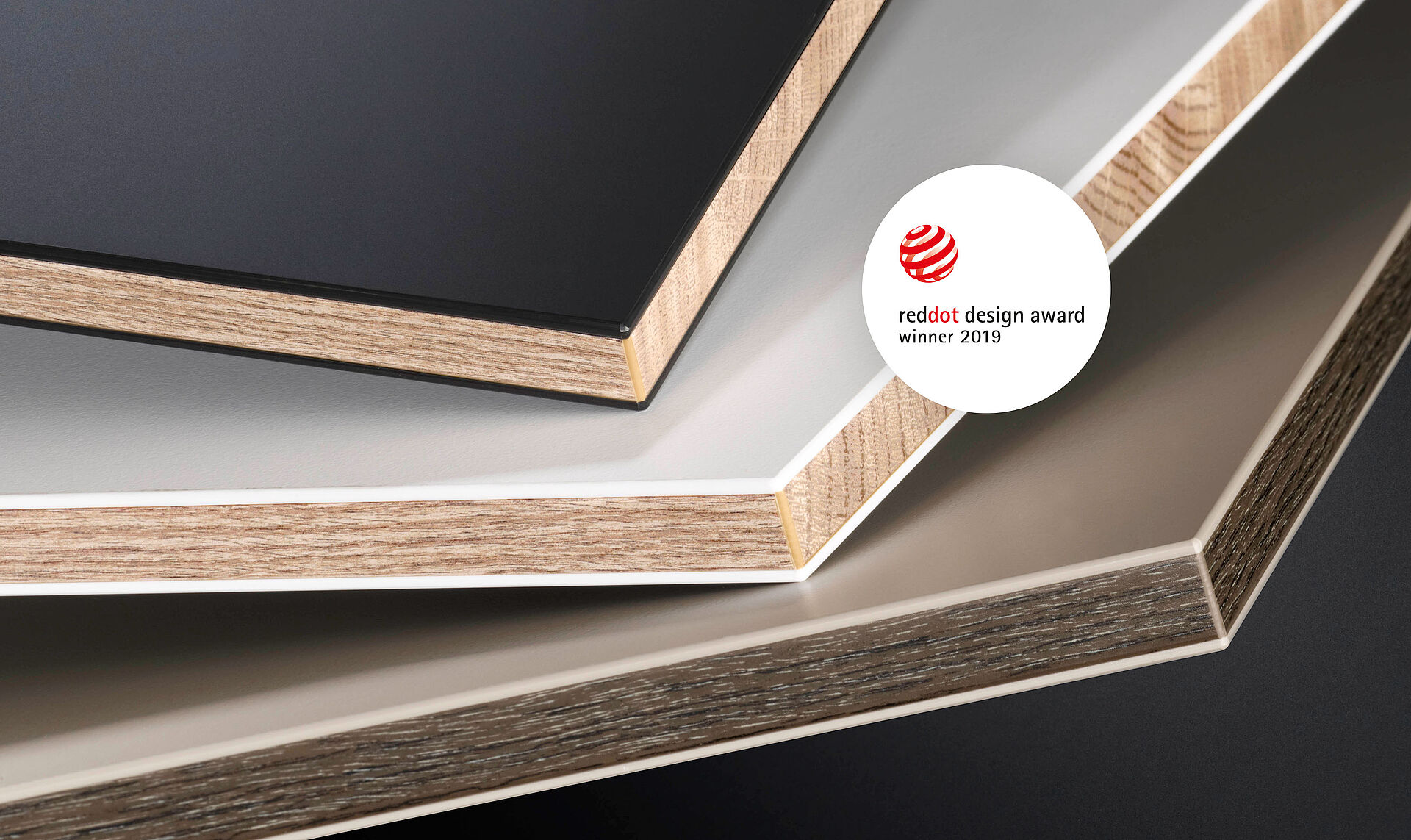 COMPACT-STYLE edgeband:
Following the trend to combine decors and solid colours we invented the highend ABS edgeband COMPACT-STYLE. The three parted coextruded edging simulates coloured laminates with a natural wooden board in between. Awarded with the famous Red Dot Design Award our COMPACT-STYLE is the perfect illusion and an upgrade for every melamine faced chipboard or MDF.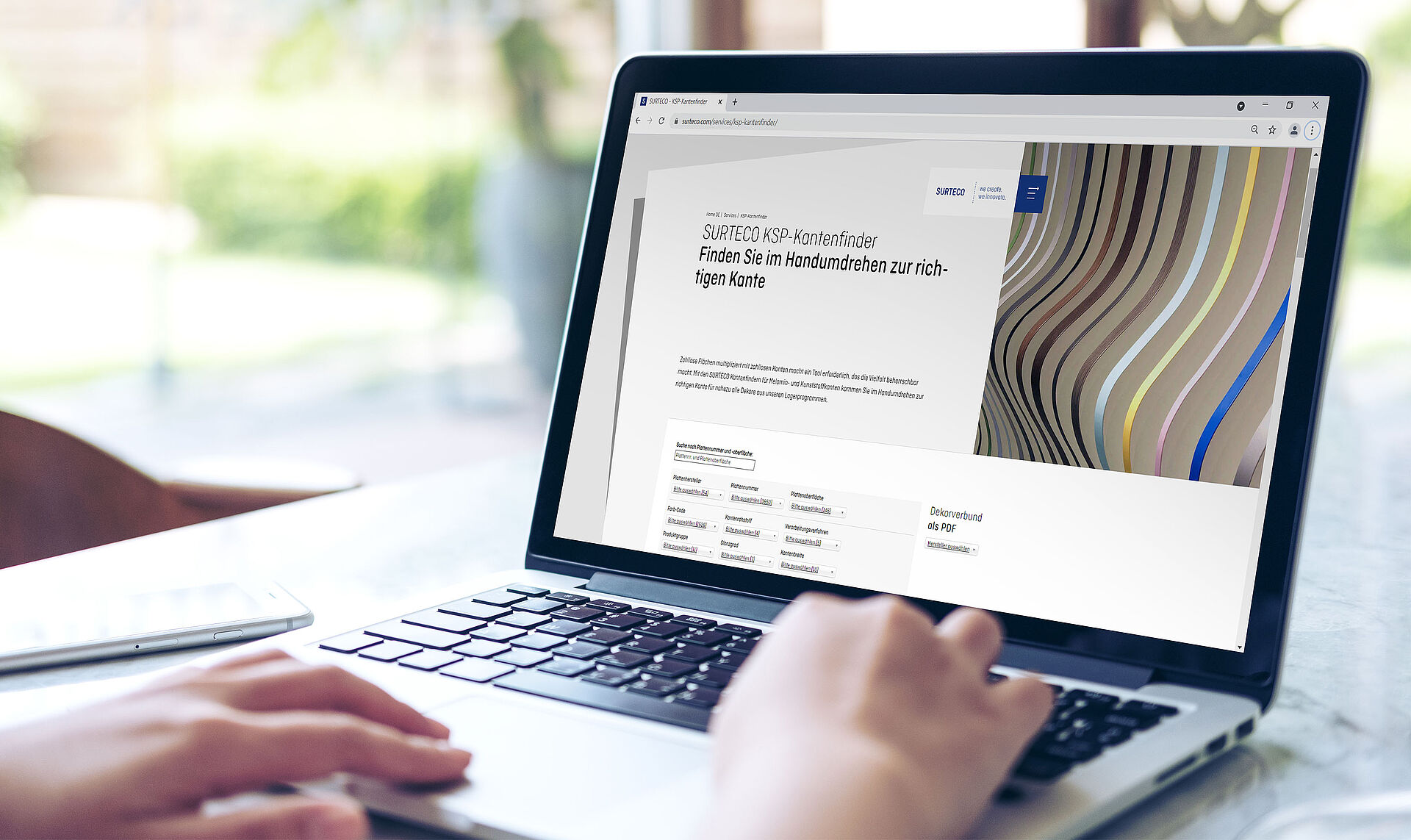 Stock Program KSP
The stock programme allows flexibility in one's daily business and enables to meet the promised delivery schedules with ease. The matching edges are available within 24 hours for more than 10.000 decors from leading international board manufactures. Starting from just one linear meter in length and at varying widths.