Fortecs – the latest development from the digital printingline in Sassenberg
Fortecs is a special wrapping foil development with higher abrasion. It combines the good wrapping qualities of SURTECO finish foils with higher abrasion levels as required in the CPL norm and can be perfectly matched in digital print.
Fortecs completes our product offer for flooring profiles.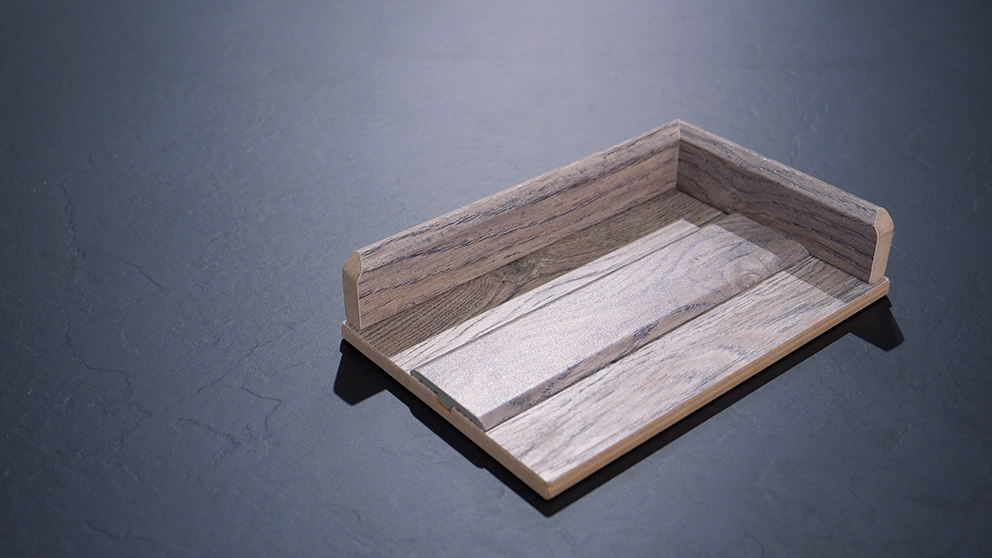 It's currently available as finish foil and soon also on PP foil.
The surface is smooth and matt with a gloss level of 2 5 Units/60 degree angle and the following characteristics:
Abrasion resistance according to Din 68861 part 2 B
(Fortecs is reaching min. 150 revolutions)
Scratch resistance according to Din 16611 Martindale testprocedure B
Grade 5 (no visible damages)
Chemical resistance according to Din 68861 part 1 C
Fortecs fulfills Ikea R4 norm