German Design Award 2019 – Surteco´s winning streak continues
As experts in creative design and demanding surface design, we are trendsetters in the scene – and we're so successful that the results have been distinguished over and over again. Currently a double honour from the German Design Award in the 'Material and Surfaces' category.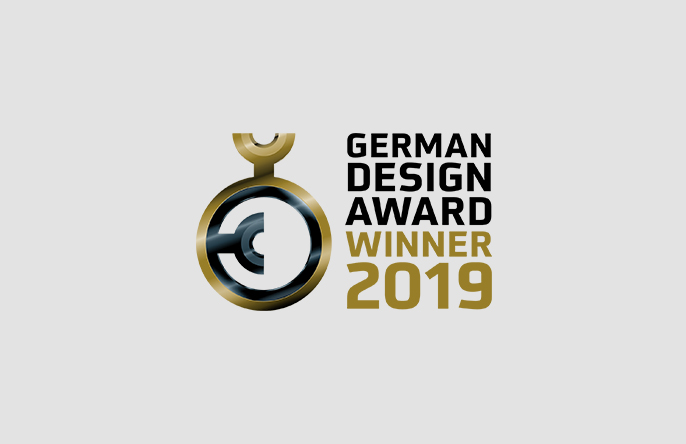 The German Design Award sets international standards when it comes to future-oriented design developments: whoever can convince the discerning jury with their products has demonstrated their expertise in design innovation, while also having the customer and the market in mind. All the prouder we are to have received two distinctions: the Special Mention for the product COMPACT STYLE as well as the product CORE DESIGN winning in the 'Material and Surfaces' category.
COMPACT-STYLE – "SPECIAL MENTION" 2019
SURTECO GmbH, in collaboration with the design agency dietzproduktgestalting, ventures into entirely new dimensions for modern furniture design. The combination of a unicolour front with Döllken COMPACT STYLE simulates a coloured laminate with a natural-looking inlaid panel. This effect is a clear upgrade to the furniture and the edge skilfully adds a modern design accent.
CORE-DESIGN – "WINNER" 2019
Our digital printing technology is known for unique edge solutions for furniture at the highest level, and CORE DESIGN rethinks edges: a high-gloss worktop with a wood core (cross and end grain) reduces some of the coldness of the stone decor and gives the panel a warmer overall feeling. Detail solutions like this for designing harmonious kitchen worlds are playing in increasingly large role in satisfying customers.