Old is better than new - How rubbish has taken on a sustainable role for us
'The icebergs are melting.' – 'Droughts are spreading.' – 'Dead whale with 40 kilos of plastic in its stomach.' The environment is making headlines every day. Plastic bottles can be found alongside mussels on the beaches. And snow that belongs in winter is falling in spring. That has unleashed a new wave: a wave of initiatives in the name of sustainability. Perhaps an individual cannot save the world. But many individuals could. Three projects tell us the story of how it is possible to focus on different points in the waste creation chain and turn what would be a strain on the environment into new products that are not only attractive, but timeless in nature.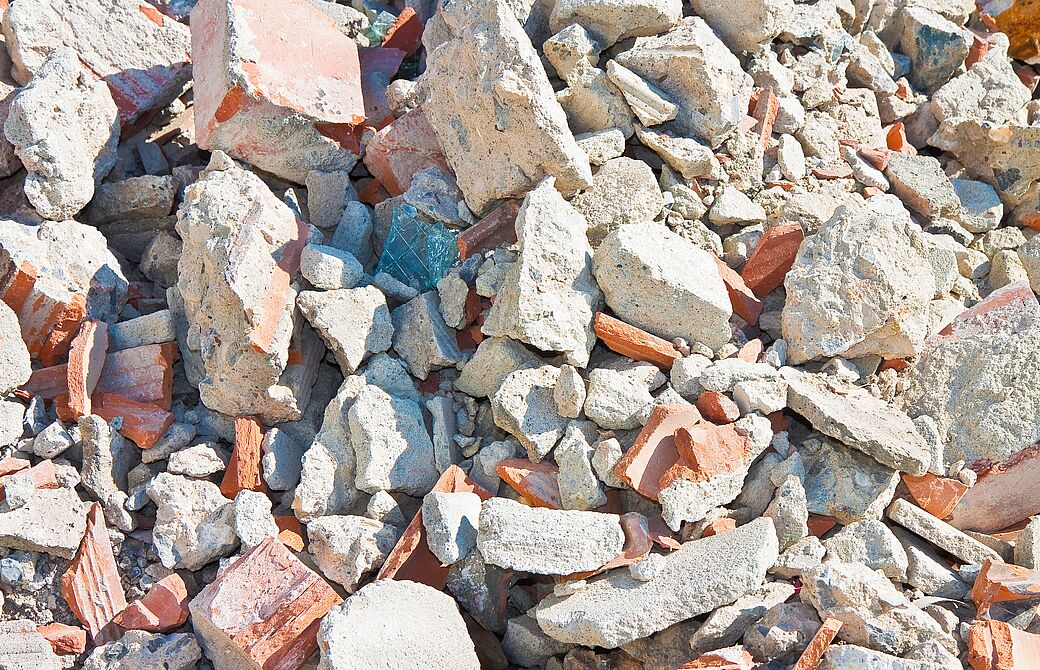 Locations
We are constantly building higher, wider, faster. And in-between we frequently tear something down, too. The disused building remains: in the form of construction debris. Luisa Rubisch and Rasa Weba, two students from Berlin, have found a way to turn that into something new. In line with the principles of traditional terrazzo art, they piece together the debris of concrete, bricks and other construction materials in new ways with the help of modern technologies. Instead of lying around on the ground, the debris melds into one.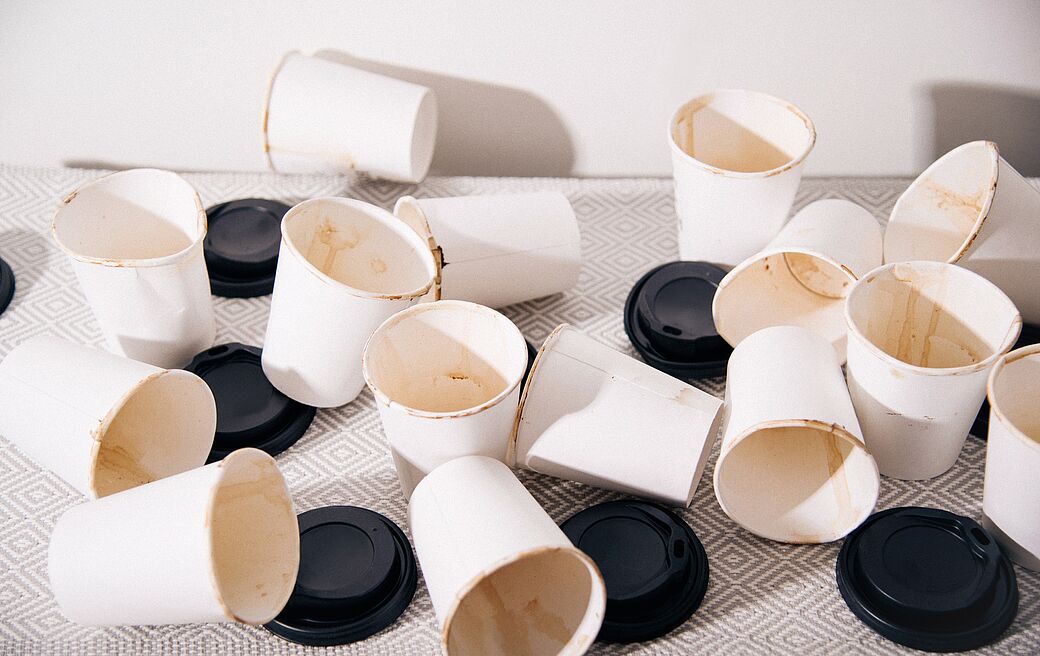 On the go
We live in a time where no one has time anymore. The most visible representation of this lifestyle is the coffee to-go. The problem: the cardboard cups spread on the streets and in bins. Together with CupCycling by James Cropper, the London-based paper manufacturer G.F Smith is producing new, especially colourful paper from the discarded cups. In the process, 90% of the cup material becomes FSC-certified paper, with the remaining 10% plastic that is processed into other things such as electric cables.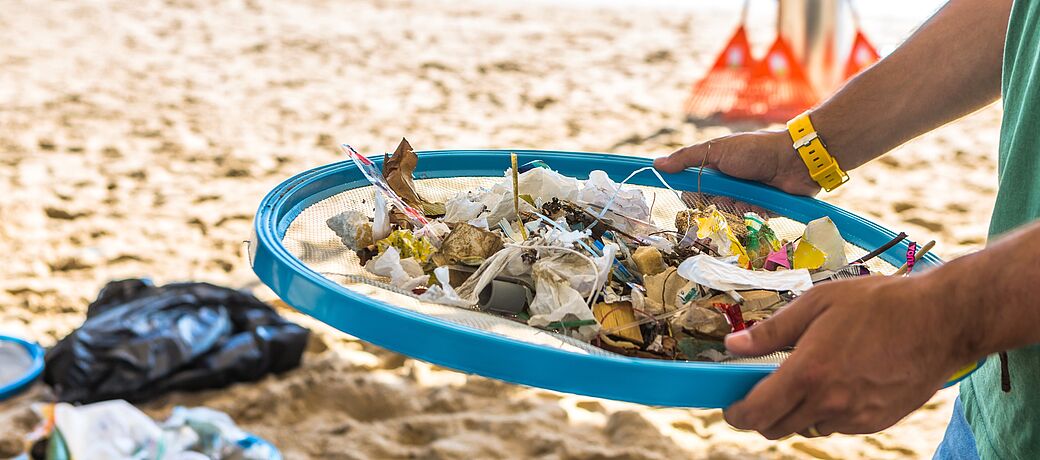 In the ocean
Plastic bags are everywhere. Their journey usually begins in the innumerable supermarkets and often ends as a rubbish bag in a bin at home, but unfortunately also frequently in the landscape and eventually the ocean. Mitsotso, a furniture manufacturer from Africa, has developed its own range from them. Mitsotso's producers in Johannesburg went from door to door collecting unused bags. Using traditional African weaving techniques, they designed colourful seats out of them. This led to 'Kopano', an ongoing furniture range intending to keep African weaving art going by connecting it with a functional, environmentally friendly context.
At home
An attractive terrazzo floor with construction debris from Berlin. A colourful woven seat at the desk. The modern nomad takes a break, sits down and writes a real letter for once on colourful paper that was once a cardboard cup they carried on the streets. That is smart design: putting what had been thrown away to new uses and bringing it back into our homes and the centre of our lives.
In this way, smart design brings strong colours into our rooms. To go along with this, SURTECO has developed a range of colour tones that play with the colour palette of water, among other things. Terrazzo and matured-timber decors also bring this thinking to the surface and thus into the room. And because every contribution makes a difference, we print on elementary chlorine-free bleached paper manufactured from regenerative wood or wood waste. Our impregnation and coating systems are water-based and we are the first company in the industry to work with environmentally friendly biological flue-air purification systems. Because it's all about leaving behind good tracks.
Read this and further stories to our decors in our Design Stories.